During this course, you gain the knowledge necessary to lead a lean-agile enterprise by leveraging the Scaled Agile Framework (SAFe) and its underlying principles derived from Lean, systems thinking, Agile development, product development flow, and DevOps.
You will gain insights into mastering business agility, discuss how to establish a team and technical agility, and organize and reorganize around the flow of value. You will learn and practice the skills for supporting and executing PI Planning events and coordinating multiple Agile Release Trains (ARTs). The importance of adopting a customer-centric mindset and design thinking approach to agile product delivery will be explored during the course.
This course prepares individuals to take the exam and become a certified SAFe Agilist (SA). *
After completing this course, you will be able to:
Lead the transformation to business
Agility with SAFe
Become a lean-agile leader
Understand customer needs with design thinking
Enable Agile product delivery
Implement lean portfolio management
What you get:
Attendee workbook
Preparation and eligibility to take the SAFe 5 Agilist exam
One-year membership to the SAFe Community platform
Certificate of completion
Prerequisites
All are welcome to attend the course, regardless of experience, however, the following prerequisites are highly recommended:
5+ years experience in software development, testing, business analysis, product, or project management
Experience in Scrum
Note: Attendees must attend both days of the course in order to be eligible for the exam. Completion of this course gives you access to all related study materials as part of your learning plan in the SAFe Community platform.
*SAFe and Scaled Agile Framework are registered trademarks of Scaled Agile, Inc
Upcoming trainings
Online (EN)
05-08/04/2022
Book
Empower your entire team with new skills
Contact us to plan this training just for your team.
Instructors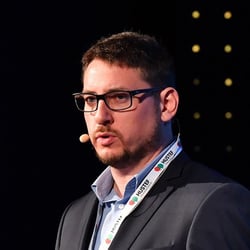 Szilard Szell
Szilard has proven track record in large scale DevOps Transformation Programs as an assessor, trainer, facilitator and coach in Agile Transformation and Quality Assurance with 20 years hands-on experience. As a SAFe SPC he has been running successful training and coaching sessions since 2018. Currently he is 5G DevOps transformation Lead at Eficode, being responsible for Scaled Agile Partnership.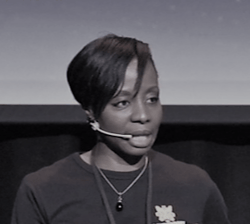 Lande Castberg
Lande, Country Director of Eficode Norway, is an experienced professional with a demonstrated history of working in the financial, telecommunications, and manufacturing industries. She holds a long experience in leadership, especially in strategic development and implementation of Agile practices such as DevOps.
Related trainings
20220408
Next training: 05/04 - 08/04/2022 8:30AM CET
Location: Online (EN)
20220509
Next training: 18/04 - 09/05/2022 8:30AM CET
Location: Online (EN)