This course helps you understand what all areas are included in working as a Product Owner and offers practical tools to survive and thrive in the Product Owner role. With the tools introduced in the course, your work and your team's work will be transformed.
Your trainer, Arto Kiiskinen, is one of most experienced PO trainers at Eficode. With his own experience as PO, Agile Coach, and trainer he can teach the practice with many examples from real-world cases and go deep in every product ownership question the audience may have.
After completing this course, you will be able to:
Have more effective backlog refinement
Do better prioritization
Get a reduced sprint spillover
Establish a better stakeholder collaboration
Get better accuracy of future plans
Prerequisites
Basic understanding and some experience working with agile practices.
1-2 years of experience in product ownership would be a plus, although not mandatory for the participation


Course timeline
04/11/2022, 12:00 - 15:30 EET
11/11/2022, 12:00 - 15:30 EET
18/11/2022, 12:00 - 15:30 EET
25/11/2022, 12:00 - 15:30 EET
Empower your entire team with new skills
Contact us to plan this training just for your team.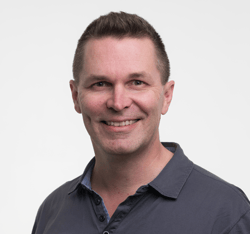 Arto Kiiskinen
Leading Product Owner Coach
Arto's coaching is based on 20 years of experience in leading R&D activities both in large and small organizations in many different roles. With his 10 years of experience as a Product Owner and 5 years in product owner coaching and training, he is fully committed to training and coaching product owners to become better at their work. He is also CSPO, PSPO, PSM, and ISTQB certified.
It was a fantastic course and I learned really good techniques [...] which we can surely apply in our daily jobs as POs. Arto you are a great Trainer! [...] a really great course which is surely beneficial for an organization [...] in a new era of Agile WoW.
Nilesh Patil
Training attendee