This two-day course prepares current Scrum Masters for their leadership role in facilitating Agile team, program, and enterprise success in a Scaled Agile Framework (SAFe®) implementation.
The course covers facilitation of cross-team interactions in support of program execution and relentless improvement. You will be offered actionable tools for building high-performing teams and get the chance to explore practical ways of addressing Agile and Scrum anti-patterns in the enterprise.
The SAFe Advanced Scrum Master course prepares attendees to take the exam and become a certified Certified SAFe® Advanced Scrum Master.
Prerequisites
Having one or more of the following certifications is highly recommended for those who intend to take the SAFe® 5 Advanced Scrum Master (SASM) certification exam:
SAFe® 5 Scrum Master (SSM) certification
Certified Scrum Master (CSM) certification
Professional Scrum Master (PSM) certification
After completing this course, you will be able to:
Apply SAFe principles to facilitation, enablement, and coaching in a multi-team environment
Build a high-performing team and foster relentless improvement at scale
Address Agile and Scrum anti-patterns
Support the adoption of engineering practices, DevOps, and Agile architecture
Learn to apply Kanban eXtreme
Programming (XP) frameworks to optimize flow and improve the team's work
Facilitate program planning, execution, and delivery of end-to-end systems value
Support learning through participation in Communities of Practice and innovation cycles
What you get:
Attendee workbook
Preparation and eligibility to take the
SAFe® 5 Advanced Scrum Master (SASM) exam
One-year membership to the SAFe
Community Platform
Course certificate of completion
Note: Attendees must attend both days of the course in order to be eligible for the exam. Completion of this course gives you access to the exam and all related study materials as part of your Learning Plan in the SAFe Community Platform.
Upcoming trainings
Empower your entire team with new skills
Contact us to plan this training just for your team.
Instructors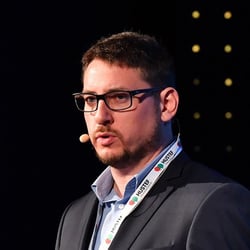 Szilard Szell
Szilard has proven track record in large scale DevOps Transformation Programs as an assessor, trainer, facilitator and coach in Agile Transformation and Quality Assurance with 20 years hands-on experience. As a SAFe SPC he has been running successful training and coaching sessions since 2018. Currently he is 5G DevOps transformation Lead at Eficode, being responsible for Scaled Agile Partnership.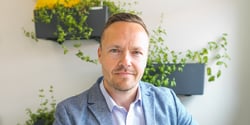 Sami Anttila
Sami is passionate about helping large enterprises achieve true business agility by adopting SAFe practices. Sami started his personal SAFe journey in 2017 and is a certified SAFe SPC 5.0. He was previously the Head of DevOps Center of Excellence at a global Telco company in charge of SAFe and DevOps Transformation for an organization of 25 000 people. Currently is VP, 5G DevOps at Eficode.
20210415
Next training: 12/04 - 15/04/2021 8:30AM CET
Location: Online (EN)