Competing in a disruptive global market requires a shared DevOps mindset among all the people needed to define, build, test, deploy, and release software-driven systems, not just the engineers operating a CI/CD pipeline.
This two-day interactive course helps people across technical, non-technical, and leadership roles work together to optimize their value stream from end to end. They learn what DevOps is, why it is important to every role, and design a continuous delivery pipeline that is tailored to their business. During the course attendees work in cross-functional teams to map their current state value stream from concept to cash, identify major bottlenecks to flow, and build an actionable implementation plan that will accelerate the benefits of DevOps in their organization.
This course prepares attendees to take the exam and become a certified SAFe® DevOps Practitioner.
Prerequisites
All are welcome to attend the course without prior DevOps or SAFe experience.
After completing this course, you will be able to:
Explain how DevOps enables strategic business objectives
Apply a CALMR approach to DevOps to avoid automating broken processes
Understand how successful DevOps requires continuous exploration, continuous integration, continuous deployment, and the ability to release to end users on demand
Incorporate continuous testing and continuous security into the delivery pipeline
Use value stream mapping to measure flow and identify bottlenecks in the end-to-end delivery process
Select DevOps skills and tools strategically for the fastest, most compelling results
Prioritize DevOps solutions and investments for greatest economic benefit
Design and implement a multi-phased DevOps transformation plan tailored to their organization
Work with all roles and levels in the organization to continually optimize the value stream
What you get:
Attendee workbook
Preparation and eligibility to take the exam
One-year membership to the SAFe Community Platform
Certificate of completion
SAFe DevOps Practitioner (SDP) certification upon passing exam
Note: Attendees must attend both days of the course in order to be eligible for the exam. Completion of this course gives you access to all related study materials as part of your Learning Plan in the SAFe Community Platform.
Upcoming trainings
Empower your entire team with new skills
Contact us to plan this training just for your team.
Instructors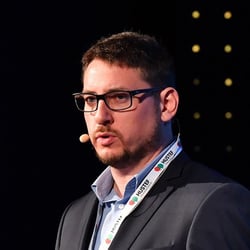 Szilard Szell
Szilard has proven track record in large scale DevOps Transformation Programs as an assessor, trainer, facilitator and coach in Agile Transformation and Quality Assurance with 20 years hands-on experience. As a SAFe SPC he has been running successful training and coaching sessions since 2018. Currently he is 5G DevOps transformation Lead at Eficode, being responsible for Scaled Agile Partnership.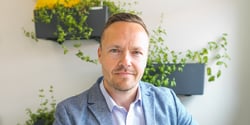 Sami Anttila
Sami is passionate about helping large enterprises achieve true business agility by adopting SAFe practices. Sami started his personal SAFe journey in 2017 and is a certified SAFe SPC 5.0. He was previously the Head of DevOps Center of Excellence at a global Telco company in charge of SAFe and DevOps Transformation for an organization of 25 000 people. Currently is VP, 5G DevOps at Eficode.
20210415
Next training: 12/04 - 15/04/2021 8:30AM CET
Location: Online (EN)