Transitioning to Lean-Agile practices for building technology-based capabilities is especially challenging in the government context. During this two-day course, you will gain an understanding of the Lean-Agile mindset and why it's an essential foundation for transformation.
You will get practical advice on building high performing, multi-vendor Agile teams and programs, managing technology investments in Lean flow, acquiring solutions with Agile contracting, launching the program, and planning and delivering value using SAFe. Attendees also learn how specific leadership behaviors can drive successful organizational change in government.
This course prepares individuals to take the exam and become a certified SAFe® DevOps Practitioner.
Prerequisites
A foundational understanding of the Agile Manifesto, SAFe House of Lean, and SAFe Principles
A foundational understanding of the full lifecycle of government technology programs
Registered attendees will receive a list of readings and videos specific to Agile in government that will be beneficial to review before the course
After completing this course, you will be able to:
Transition government programs from traditional software and systems development models to Lean-Agile and DevOps mindset, principles, and practices using SAFe
Adapt technology strategy, budgeting and forecasting, acquisition, compliance, and governance processes to flow-based practices using emerging government guidelines
Organize government programs into one or more Agile Release Trains (ARTs) and execute in Program Increments (PIs)
Explore Large Solution coordination in a government and multi-vendor environment
Identify and internalize the mindset and leader behaviors essential to successful Lean-Agile transformation
Follow success patterns for SAFe implementations adapted to the government context
Build a preliminary outline of next steps to begin and/or accelerate the SAFe implementation in your program or agency
What you get:
Attendee workbook
One-year membership to the SAFe Community Platform
Course certificate of completion
One Certification exam attempt upon General Availability of the course
Upcoming trainings
Empower your entire team with new skills
Contact us to plan this training just for your team.
Instructors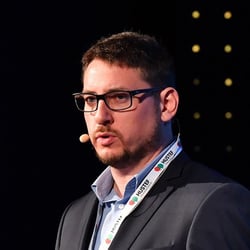 Szilard Szell
Szilard has proven track record in large scale DevOps Transformation Programs as an assessor, trainer, facilitator and coach in Agile Transformation and Quality Assurance with 20 years hands-on experience. As a SAFe SPC he has been running successful training and coaching sessions since 2018. Currently he is 5G DevOps transformation Lead at Eficode, being responsible for Scaled Agile Partnership.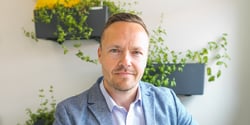 Sami Anttila
Sami is passionate about helping large enterprises achieve true business agility by adopting SAFe practices. Sami started his personal SAFe journey in 2017 and is a certified SAFe SPC 5.0. He was previously the Head of DevOps Center of Excellence at a global Telco company in charge of SAFe and DevOps Transformation for an organization of 25 000 people. Currently is VP, 5G DevOps at Eficode.
20210415
Next training: 12/04 - 15/04/2021 8:30AM CET
Location: Online (EN)