Everything good eventually comes to an end. This year's event is now wrapped up and it is time to check what people thought about DEVOPS 2016 - How people felt about the event venue, how relevant and helpful the speakers' topics were, and how the speakers performed in front of a demanding audience?
During April 11-12th, people from a variety of companies gathered together at Messukeskus in Helsinki to listen to what the top experts had to say about devops. Over 150 guests listened to the inspiring devops success stories and obtained great tips and expertise to help them develop their work projects. After the two day and one night event, almost 80 % of the visitors (who answered the feedback survey) felt that the speaker topics gave them relevant and helpful information about devops. DEVOPS 2016 also gained good feedback as over 90 % of feedback responses on event location, atmosphere and schedule were extremely positive.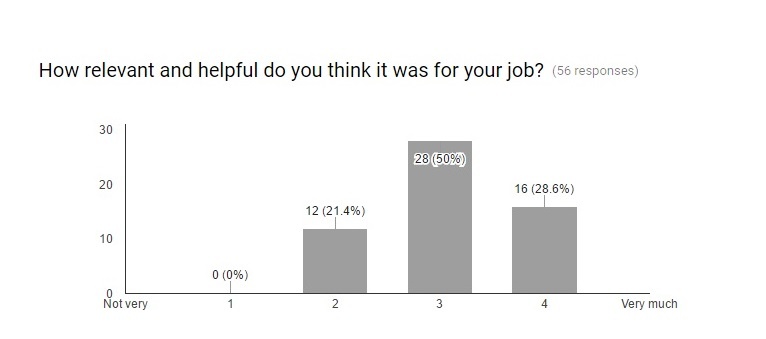 How about the speakers? How did these modern-day event heroes manage to perform in DEVOPS 2016? That may be a little over-exaggerated term but this time the speaker task was not just a walk in the park, that's for sure. We asked our attendants to give a rating to every DEVOPS 2016 speaker. According to the feedback results all the speakers did well. On a rating scale of 1-4, the average speaker rating was over 3, resulting in very positive feedback from the attendants.
But who was the top-rated speaker? There was a heart-rending race on the top speaker spot. Two finalists were Red Hat's Siamak Sadeghianfar and Atlassian's Steve Smith. These two speakers were superior compared to other speakers according to event feedback. And the winner… Congratulations to Siamak Sadeghianfar! Mr. Sadeghianfar earned a rating of 3.82. It was a tight contest, as the second place, Steve Smith, earned a rating 3.78! Also the DEVOPS 2016 host Joni Pakanen and Eficode's Markus Suonto and Sakari Pesonen earned top ratings. In case you missed these speaker performances you can watch them on Eficode's Youtube channel.
Once again, thank you to all the attendees and speakers who made this event so great! See you next year in DEVOPS 2017!