Devops 2016 in Copenhagen is here! Join this event on 9.11.2016 at Købmagergade 26C, 1150 København K, Danmark, 3.sal.
The most important Scandinavian Devops event is back, this time in Copenhagen!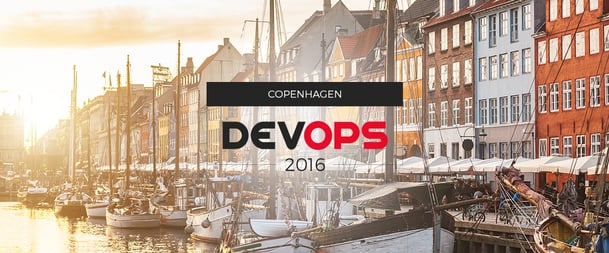 Eficode and it's business partners HPE and Atlassian are arranging Devops 2016 at Mogens Dahl Koncertsal on November 9th. Devops 2016 includes top Devops experts and key note speakers.
Event themes and confirmed key note speakers are:
Leading the organization to and in a Devops world - Mark Rees, former COO, Deutsche Post (in English)
Benefits of Devops and how to reach them - Marko Klemetti, CTO, Eficode (in English)
Deploy like Google - the power of Kubernetes - Markus Suonto, Senior Consultant, Eficode (in English)
Achieve business value with Devops - taking our own medicine - Arne Luhrs, Senior System Architect, Hewlett Packard Enterprise (in English)
Devops and Moving the Elephant - Chris Gargiulo, Head of Devops, Maersk (in English)
Devops 2016 Copenhagen is a VIP event so please notice there are only 2 seats available per company. Come to learn more about Devops and how to implement it into your business.
Accurate agenda:
08:30-09:00 Breakfast starts, registration of guests
09:00-09:10 Welcome speech - Michael Willumsen and Heikki Hämäläinen
09:10-09:40 Benefits of Devops and how to reach them – Marko Klemetti, CTO, Eficode
09:40-10:10 Deploy like Google - the power of Kubernetes - Markus Suonto, Senior Consultant, Eficode
10:10-11:00 Leading the organization to and in a Devops world – Mark Rees, former COO, Deutsche Post
11:00-11:15 Short break with coffee and juice + fruit or cookies
11:15-12:00 Achieve business value with Devops – taking our own medicine – Arne Luhrs, Senior System Architect, Hewlett Packard Enterprise
12:00-12:45 Devops and Moving the Elephant – Chris Gargiulo, Head of Devops, Maersk
12:45-12:50 End speech - Michael Willumsen and Heikki Hämäläinen
12:50-13:30 Lunch served incl. selection of beverages
Any questions? Contact Michael Willumsen (michael.willumsen@eficode.com)