About the webinar
As a company leader, you may often see individual teams working well and more Agile as they improve. But are you really seeing the broader benefits to your business? Most companies don't. And this is the challenge to overcome and what is known as the 'Scaling Gap'.
Connecting your enterprise and shifting ways of working can overcome this scaling gap.
In this webinar with guest speaker from Forrester, we will show how to connect the dots between common pain points often associated with scaling agile practices, the benefits and methods for shifting from project delivery to value stream oriented processes and how enterprise agile planning tools, such as Atlassian's Jira Align can support your journey towards business agility.
In this webinar you will learn:
How to connect your enterprise to overcome the 'Scaling Gap'.
The secret of how organizations are shifting

from project to a value stream focus.

Why enterprise agile planning tools like Jira Align support your transition towards business agility.
Speakers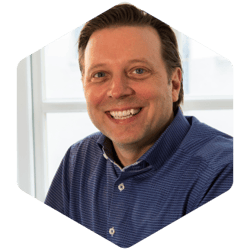 Chris Gargiulo
Director, Enterprise Solutions & Transformation Strategies at Eficode
Chris has been a leader within all areas of IT, for more than 20 years. In his current role, Chris is directly involved in shaping transformation strategies. He works closely with executive and senior leaders, to understand their challenges and tailor a foundation from which consultants and technical experts can implement a variety of automation, tooling and infrastructure-related improvements.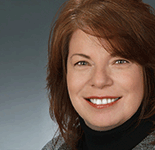 Margo Visitacion – Guest Speaker
Vice President, Principal Analyst at Forrester
Margo Visitacion is a vice president and principal analyst helping application development and delivery professionals address the challenges of scaling Agile planning and delivery practices to the enterprise level. Her research focuses on scaling Agile practices to the enterprise, Agile financial planning, strategic portfolio management as a means to deliver successful business outcomes, and program and product management. Margo also covers collaborative work management that enables knowledge workers to be more productive