Eficode gains Finalist positions in two DevOps Dozen award categories: Best End to End DevOps Tool/Service, and Best DevOps Virtual Event of the Year.
Eficode, Europe's leading DevOps company, was named as a Finalist in two categories of DevOps Dozen award: Best End to End DevOps Tool/Service, and Best DevOps Virtual Event of the Year. The public audience can vote for the winners until January 8th, 2021.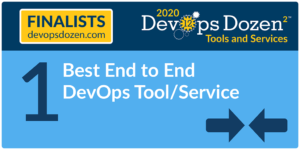 The first Finalist position was given to Eficode ROOT DevOps platform, which is a managed service for all of software development and delivery. It provides centralized access control and real-time visibility of project status, quality, and performance, integrating over 40 of preferred DevOps tools such as the Atlassian stack, and open source systems like Jenkins and Kubernetes.
Eficode has demonstrated its excellence in helping customers succeed with outstanding DevOps services and in-house developed cutting-edge technologies, such as Eficode ROOT DevOps Platform and Atlassian Software for Kubernetes. Eficode is helping companies across all industries, such as embedded software (Sennheiser), telecommunications (DNA - now part Telenor) and in finance (OP) in their DevOps journeys.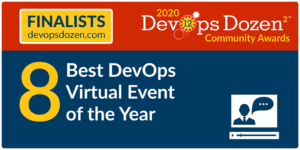 The other Finalist position was given to the DEVOPS 2020 event. The conference was planned to be held on April 21st to 23rd as a three-day onsite event, and was subsequently converted to a two-day virtual online conference with all program presented live. Eficode built a studio in its headquarters in Helsinki to host the event with its 32 speakers and presenters and 2 panel discussions for over 6000 registered attendees.
Starting 2021, Eficode merges CoDe-Conf, the Continuous Delivery and DevOps conference held in Copenhagen for five years, and DEVOPS conferences to a new The DEVOPS Conference. The online event will be held on March 23rd and 24th, with Atlassian as a main event partner. The registration has opened today, and is free of charge for attendees.
Earlier in 2020, Eficode won Atlassian's Partner of the Year in DevOps award for the second time, and Sonatype's EMEA Partner Award. It was also recognized two times by Gartner - in Gartner's Market Guide for Agile and DevOps Custom Software Development Services and in Gartner's Hype Cycle for Agile and DevOps.
For media enquiries, please contact Lauri Palokangas, Chief Marketing Officer. +358504864918. Lauri.Palokangas@eficode.com