A leading DevOps consultancy, Eficode, is now partnering with XebiaLabs, a leader in enterprise DevOps and Continuous Delivery software to combine their world-class DevOps expertise. As a result of this partnership, customers can achieve even better performance throughout the software production pipeline.
Tooling is at the heart of success
"We're looking forward to partnering with XebiaLabs to offer best-in-class release orchestration and deployment automation to our customers, while our ROOT team continues to offer top-notch tooling support, maintenance and hosting-related work. For Eficode, it's important to use the best and the most well-known DevOps solutions in the ROOT platform," comments Niko Herold, Vice President of Eficode ROOT.
"With market disruptions happening across so many industries, IT groups are turning to Enterprise DevOps to transform themselves into high-performing operations that can meet all the new challenges," says Danny Hemminga, Vice President of Channels & Alliance for XebiaLabs. "We're excited to work with partners like Eficode, who have deep experience guiding customers on their DevOps journey and who we can work closely with to offer a blueprint to help customers meet their software delivery goals."
The XebiaLabs tools for deployment and release automation are part of Eficode ROOT DevOps platform, where all tools can be seamlessly integrated with each other. Eficode ROOT is a software production line, provided as a managed service (SaaS).
"XebiaLabs tools, like XL Release for release orchestration and XL Deploy for deployment automation, are excellent additions to the Eficode ROOT DevOps platform where our ROOT team takes care of tooling support, maintenance and hosting related work," comments Niko Herold, Vice President of Eficode ROOT.
XebiaLabs licenses as a service
The partnership gives customers a new flexible way to subscribe to XebiaLabs product licenses. Companies can now purchase XebiaLabs licenses as a service, which means they can outsource the support, hosting, and maintenance tasks related to those licenses to Eficode ROOT tooling team.
"Eficode and XebiaLabs joint users no longer need to take care of tooling by themselves. Developers can focus on issues that bring more value to their business, not to mention their automation efforts. Our customers can always trust that Eficode has the best knowledge of efficient tooling use, technologies, and practices," adds Herold.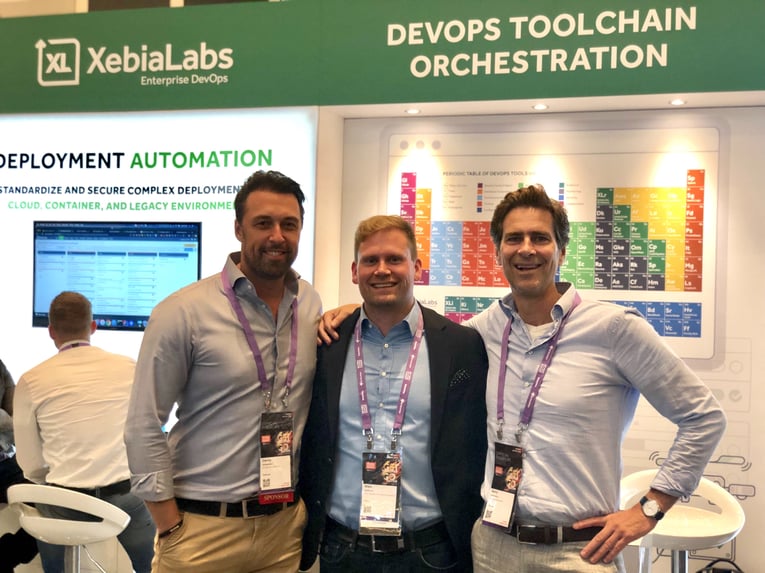 Press contact
Niko Herold, Vice President International Operations at Eficode
niko.herold@eficode.com, +358 40 565 0002
Karin Lauria, Director of Marketing Communications at XebiaLabs
press@xebialabs.com, 617.307.4280
About Eficode
Eficode is a DevOps, software, automation, and design company with offices in Finland, Sweden, Denmark, Norway, the Netherlands, and Germany. Eficode is building the future of software development and digital services with 300 experts. Since 2005, Eficode has been the trusted advisor of customers wanting to become better at creating software. The company was an early adopter of DevOps in Europe and recently joined forces with a Scandinavian DevOps and Continuous Delivery consultancy called Praqma.
What is Eficode ROOT?
Eficode ROOT DevOps Platform is a software production line which helps companies build software more efficiently.
Software production lines are a set of interconnected tools used daily by software development teams. New features and code changes move from tool to tool as software is built, right through requirement management, version control, and quality assurance. Automation gets rid of repetitive work and reduces the risk of human error.
Eficode ROOT covers all the tools required by modern software development. These can be pick and mixed to meet customer needs. Companies can outsource tooling maintenance and support (activities which distract many software developers from their daily work). We also host the tools, so that your software developers concentrate on creating value for your own customers.
You get centralized access control and real-time visibility of project status, quality, and performance thanks to Eficode ROOT integrations between the tools.
Eficode ROOT comes as a managed service (SaaS). Eficode ROOT experts can also help with other tooling needs.