Quickly test GitLab with your own projects
The benefits of GitLab are many and obvious. But before switching to it, you want to test it on real projects. With a Proof of Concept (PoC) you can start small and validate the tool before cranking up your deployment across your company. That can be a large undertaking, especially if compliance and security concerns keep you from going to the public cloud.
Expert help throughout
Find out how GitLab can help you, in the shortest time possible. Our experts help countless customers and thousands of end-users with their software development tools through our managed services. Knowing GitLab inside-out, they will set the PoC up just right for your specific needs. Get:
A GitLab environment ready-to-go
Answers to all your questions, and dedicated support
Help finding the right way forward, with the options for consultancy and assessments
We are the first GitLab Certified Professional Services partner in Europe. We apply the skills of our certified experts to provide cost-effective and quick Proof of Concept for you. And if you need something more, you know they are there.
Up and running with GitLab in no time
Regardless of your prior experience with DevOps tooling or GitLab, we set you up quickly, so you are ready to go.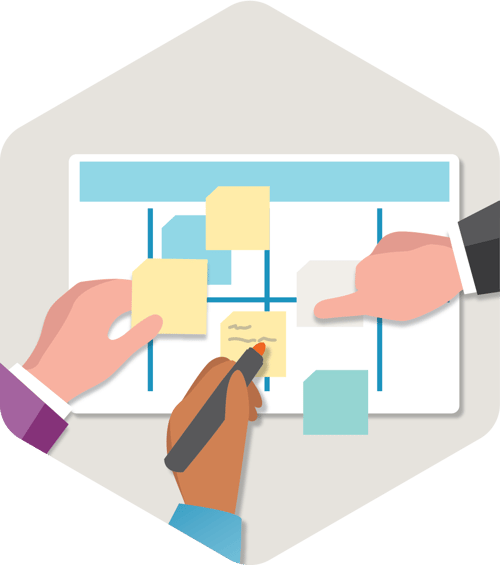 Production-grade PoC
Your PoC is provided through our managed services. Our experts handle hosting, service management, compliance, licensing and end-user support. Everything you need to rapidly make a confident decision around GitLab, and your nexts steps.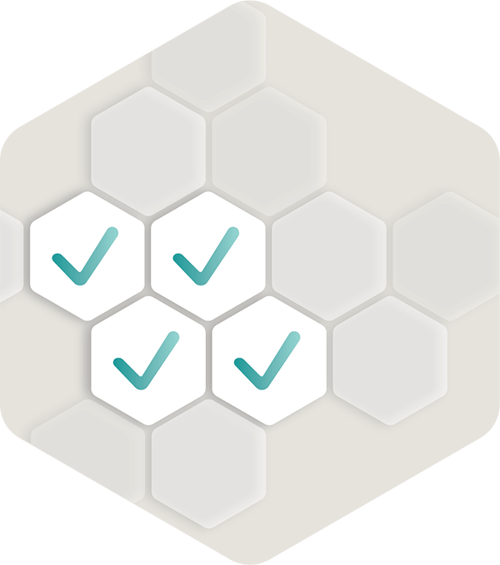 Your own environment
Because we are experts in automation, we can quickly set up your environment, and make those small configurations that bring you the answers you need. And it doesn't matter what GitLab features you want to explore, or which GitLab software those require - we can include it all.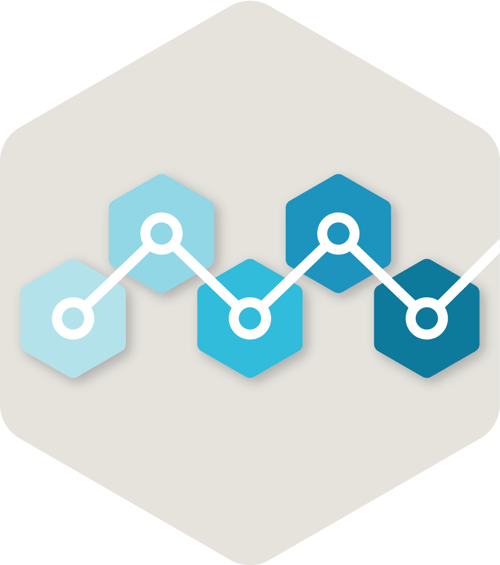 Deliver your software through GitLab
The best way to run a GitLab pilot is to use it for some of your software development projects. We'll just import your source code, your Infrastructure as Code definitions, your test cases, and deliver your next release from GitLab. It's that simple!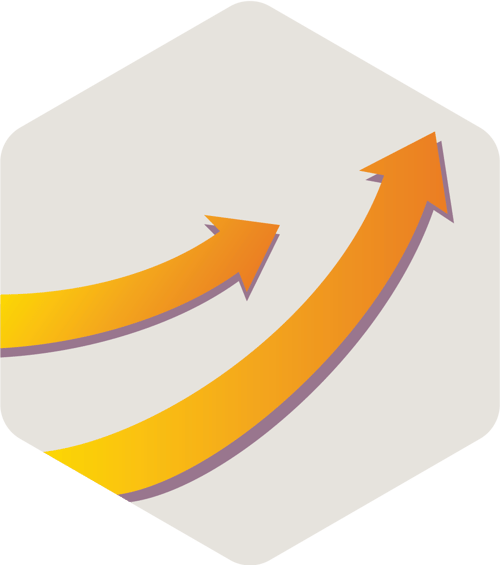 Get ready for scaling up
Eventually, your PoC tells you whether GitLab is a good fit for you. When the time comes, our experts in CI/CD pipelines, test automation, Infrastructure as Code, cloud applications, and DevOps and Agile practices are ready to step in to help you adopt GitLab in your company.
Small
10 users
For 30 days
GitLab Version control
GitLab Runners as self-hosted
Offered from a private cloud inside EU
Medium
20 users
For 30 days
GitLab's version control
Eficode-managed Linux runners and binary management features
Offered from a private cloud inside EU
Large
30 users
For 30 days
Including all GitLab features
Offered from a private cloud inside EU
Custom
Everything is adapted to your exact needs, in terms of for example:
Number of users
Duration of the pilot
Deployment model
DNS and certificates
Custom hosted build agents
Support needed during on-boarding
A complete package for a quick, compliant GitLab PoC
Unbeatable speed
Our business is to bring our customers live quickly. That includes you. We will take you at lightning speed from payment to accessing your environment.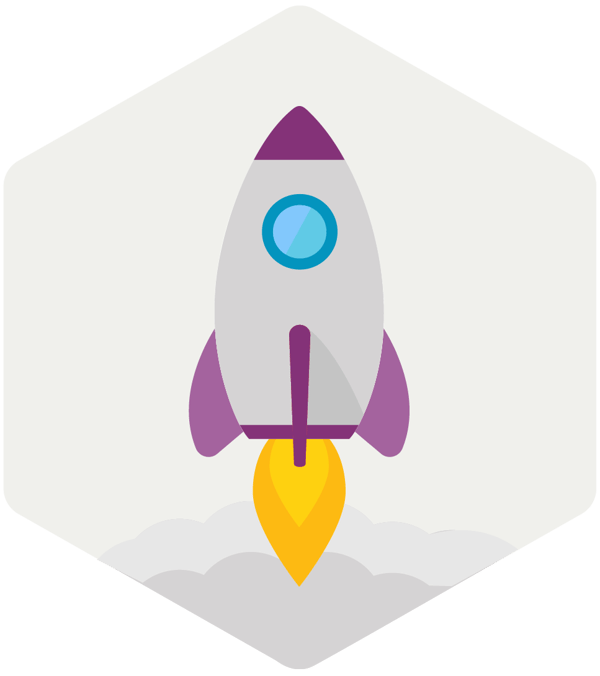 Commercial-grade support
You don't need to know GitLab at all. Our GitLab experts have wide experience in setting up DevOps environments for hundreds of organizations, and are on hand throughout the process. And whether it is multi-cloud, private cloud or on-prem, you have all the options available during and after your PoC.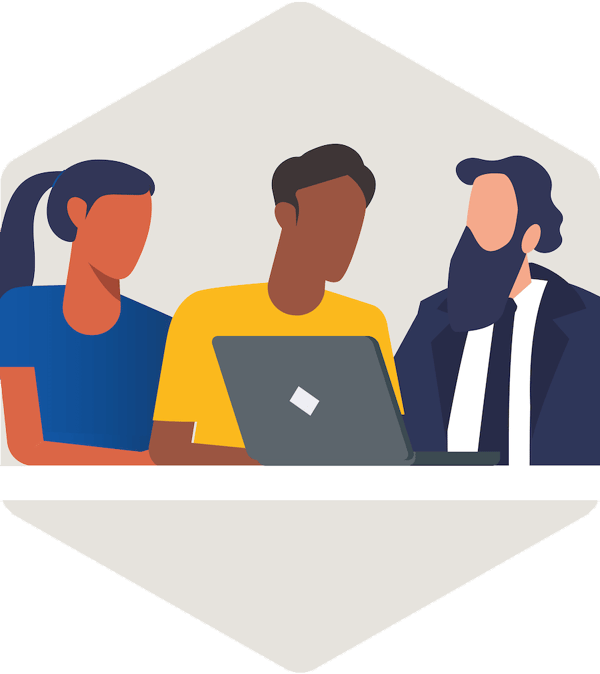 Total flexibility
Your requirements, test teams and test cases change. So during the PoC, we should try it in every possible way. We can adapt the pilot environment to help you get a full understanding of GitLab's potential.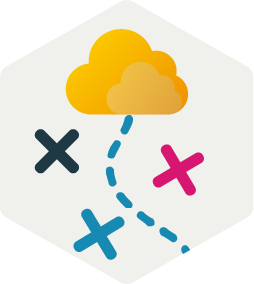 Unlimited next steps
It may be "just" a PoC for you. But we run your environment just like we run it for our customers in production.
At the end of the PoC, when you've made up your mind, you can continue to adopt and expand your GitLab usage in your organization if you choose to.Our DevOps, cloud, Agile and software development experts are always available to discuss how to make the most out of GitLab.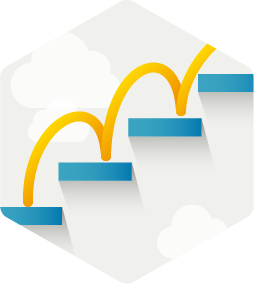 Frequently asked questions
We are the leading DevOps company in Europe. Through our Eficode ROOT managed services in the cloud, our specialists can expertly manage our clients' entire software development lifecycle (or parts of it if the client prefers): from requirements management to continuous delivery and analytics.

They master all (40+) major DevOps tools for our clients, including Atlassian, GitHub Enterprise, GitLab and Kubernetes. Armed with all this experience and knowledge, your PoC could not be in safer and more capable hands.
If you have specific legislative, regulatory or compliance requirements that prevent you from adopting public cloud solutions, those are good reasons to use this service.

And even if you can run your solutions in a public cloud, your requirements may still justify a pilot that can be configured to your specifications.
We offer our standard SLA with 4 hour reaction time and 8 hour resolution time. Our service time is between 7 a.m. CET and 7 p.m. CET on working days.
We will charge by invoicing you.
Typically we do support it. If you have particularly specific requirements, our Custom package may be your best option.
Your pilot runs in production. When you decide to invest in GitLab, we will have a typical commercial discussion with you, and once agreed, you can continue to the production.

And remember, our experts can help you adopt and expand GitLab for your company the way you want it.
Depending on what benefits you most, you can choose from different options, including:
Workshop to train you the basics of Gitlab (max 20 persons per session)
"Pick-my-brain" sessions with our leading Gitlab experts to learn how to use GitLab strategically, and how to roll it out to to the rest of your organization
Create a pipeline from your existing project as an example and a starting point.
Migrate an existing GitLab pipeline and lay out best practices for your PoC
We can agree with you how to spend the consulting support included in your package in the most beneficial way.
We also offer longer, more involved training sessions, as well as large-scale pipeline creation, and migrations.
Yes. We can make changes, and you'll know what those changes cost before we make them for you.
We accommodate our customers' specific requirements like this as part of our Eficode ROOT managed service. Please get in touch with us, and we can determine together if your needs can be met with our PoC, or with our broader service offering.
This depends on the package you choose. It's possible to access full GitLab functionality during the PoC.
We have experience from hundreds of projects, and we're happy to help you compose a list of tests that we think you should run.
Our experts will review your order, and confirm the deployment for you. We will then perform automated deployment of your environment to a private cloud in AWS, including DNS, certificates, and the GitLab solution.
We will enroll you to our service desk, and create credentials for you for your GitLab environment. At this stage, we will also apply any additional configuration and features that you may have included in your PoC.
Finally, we verify that everything works as expected, and you will get an email that your service is ready for your use. You will also get information regarding our ongoing service upgrades.
Your environment includes the following:
AWS VPC
AWS Subnets
AWS VPN GW
Application LoadBalancer
WAF rules
Network LoadBalancer
EC2 instances needed for the service
AWS RDS database
S3 bucket
Certificates
Security groups
ElastiCache
EKS (on higher plans)
Elasticsearch (on higher plans)
DynamoDB (on higher plans)
First we will discuss the results of your PoC. If you then choose to continue to use your GitLab environment, we will assign you a service manager, and a more dedicated crew who is familiar with your environment.
Finally, we will meet you to design and plan how we improve your DevOps capabilities, and will finalize the commercial terms to reflect your continued use.