What do you want to learn?
Book an on-site training course for your team, or join one of the upcoming public courses.
Next training: 3/11/2020 8:00AM CET
Location: Online (EN)
Next training: 17/11 - 18/11/2020 8:30AM CET
Location: Online (EN)
The Eficode Academy
We offer training courses, seminars, and workshops for teams on-site, and regular public training courses. Our trainers are consultants with teaching experience. They share their know-how from actual business cases. All courses mix theory with a lot of hands-on exercises, so you can apply what you have learned in your daily work.
We also teach DevOps to the next generation of software developers. We give lectures at universities and organize free four-day DevOps courses at universities all around the Nordics.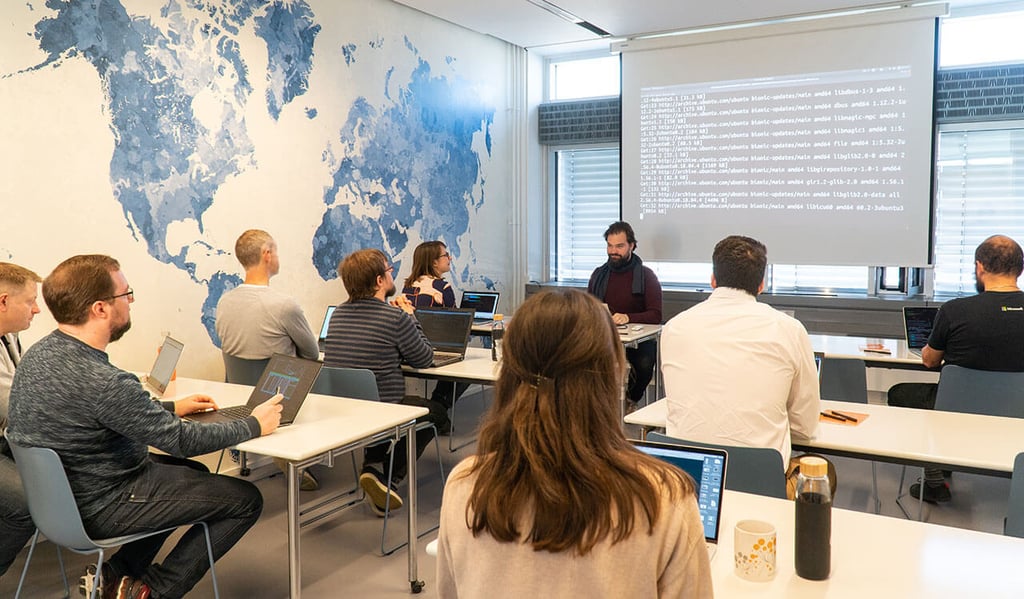 I am happy to say that organizing and taking part at this course [Jira Admin] was a very important experience in my personal development process, and I can only wish to anyone in the field to be lucky enough to find such nice and open persons as the ones I have been in contact with from Eficode [formerly Praqma]."
Paul Mihai Stolniceanu
Global Analysis & Planning at Nordea
Read more