I wanted to create a company that would change software development with modern practices, technologies and ideas.
Risto Virkkala
Risto Virkkala, Eficode's founder and chairman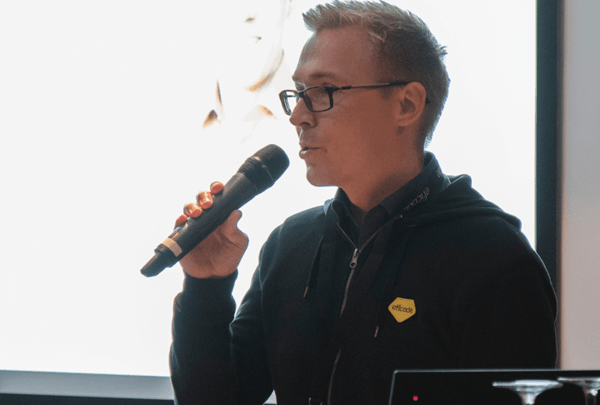 Our culture
• We want to change the world: we believe in change through software.
• We take pride in results: our experience and expertise move our customers forward.
• We learn every day: continuous learning is our source of innovation.
• We complete each other: we believe in being who we are.
Copenhagen
Sofus, Consultant and Trainer
"For me Eficode is the knowledge sharing company"
Helsinki
Saara, CFO
"One thing that applies to my every single day at Eficode is that it involves a lot of laughter and smiles, and that's really important! "
Oslo
Hans, DevOps Consultant
"I like the variety of tasks and assignments. You learn a lot about different technologies, tools and sectors"
Helsinki
Kaisa, Software Engineer
"I think maybe people should say thank you more often to the people they are grateful for."
Tampere
Mauno, Business Architect
"I like to think if you are smiley it makes everything just that much better."