Since the End of Life of Server announcement, Atlassian has continued to enhance its Cloud offering. It is with much excitement that we share the news that you can now migrate several Marketplace favourites using the Cloud Migration Assistants!
Marketplace apps are a key part of any Atlassian Cloud migration strategy; more than 60% of Atlassian Server customers use at least one Marketplace app or integration. It's no wonder Atlassian has partnered with 25+ top Marketplace vendors to enable automated data migrations for more than 70 Atlassian Marketplace apps!
The Jira Cloud Migration Assistant
Pre-installed on Jira 8.14 and above is the Jira Cloud Migration Assistant, which is available for download from the Atlassian Marketplace and is free to install and use in other supported Jira versions.
Once installed, decide what you want to move to the Cloud — projects, users, and groups from Jira Software, Jira Service Management, and Jira Core. Do it at your convenience, and monitor the progress.

The Confluence Cloud Migration Assistant
Already installed on Confluence Server 6.13 and above and downloadable from the Atlassian Marketplace is the Confluence Cloud Migration Assistant.
As with the Jira Cloud Migration Assistant, it is maintained by Atlassian and is free to download and enjoy. With it, you can move content, users, and groups from Confluence Server or Data Center to Confluence Cloud. Use it to assess apps before migrating or to run a test or trial migration.
Supported Marketplace apps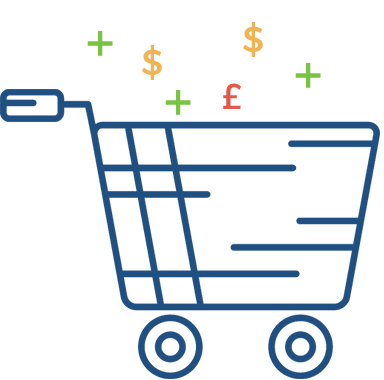 The following Marketplace customer favourites already support automated app data migrations:
Questions for Confluence.
JSU Automation Suite for Jira Workflows.
Viewtracker Analytics for Confluence.
Markdown Macro for Confluence.
Create on Transition.
Atlassian experts are currently working with other Marketplace Partners to create more automated app migration paths for users.
Migrating app data via the Cloud Migration Assistants
When assessing your apps within the Jira and Confluence Cloud Migration Assistants, you'll be able to see whether your apps have migration paths and whether those paths are manual or automated.
To move your Marketplace apps, follow these steps:
Step 1: Assess your apps.
Step 2: Prepare your Cloud site for app migration by connecting to your Cloud site, installing your apps, and agreeing to automated app migration.
Step 3: Migrate your app data by connecting to your Cloud site, choosing your migration options, checking for errors, reviewing your plan, and running the migration.
Note:
Automated app migration features are not available for customers using site import.
As the app migration features are still in beta, Atlassian recommends testing your migration with apps in advance.
How Eficode can help
As an Atlassian Platinum Solution Partner that has recently achieved an Atlassian Cloud Specialization, we can help you migrate your core applications from Server to Cloud with peace of mind.
Published: December 15, 2021
Updated: November 16, 2023