Every day, around 200,000 people move into cities across the globe. KONE's aim is to make cities better places to live with the best user experiences. User-centric products are the heart of the long-term partnership between KONE and Eficode.
Smooth people flow
KONE is a global leader in its industry. The company manufactures elevators, escalators, and automatic building doors. KONE also provides maintenance and modernization solutions. Through more effective People Flow®, KONE makes people's journeys safe, convenient and reliable in taller, smarter buildings.
"We understand that different types of buildings serve different purposes, which has an impact on the flow of people and on the surrounding environment. We provide ease, effectiveness and experiences to our users and customers, over the full life cycle of buildings," says KONE's UX Design Manager Kim Bergman.
For KONE equipment and services to run smoothly, KONE provides its employees and customers with different mobile applications and online services. A cornerstones of KONE's design philosophy is a simple KONE arrow, which is the foundation for the symbols in all of KONE's products.
"User-centricity and good design must go hand in hand. These days, you can't create a product without keeping usability in mind already in the very early phases of the design," Bergman continues.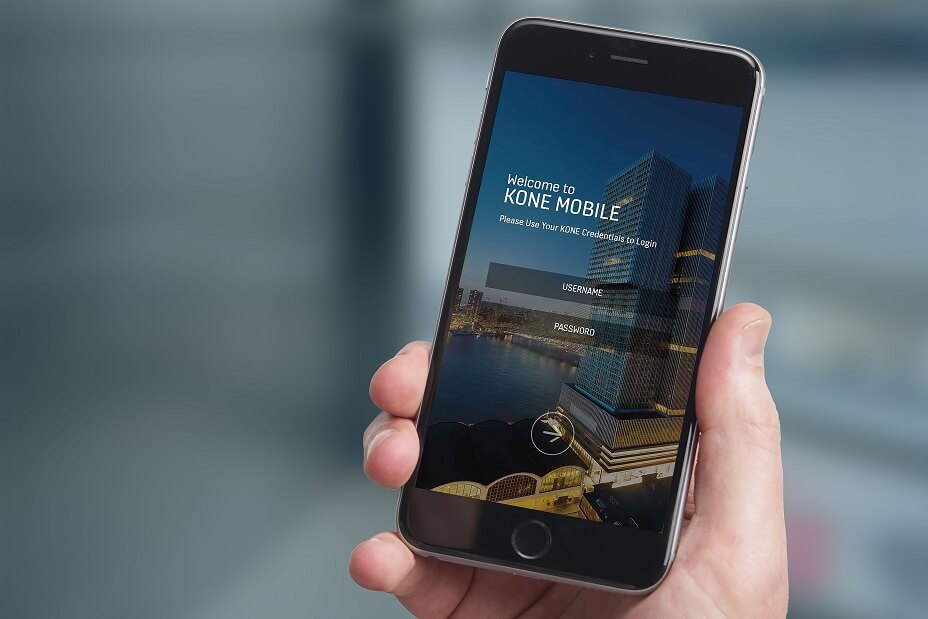 User-centricity at the heart of a long-term cooperation
Eficode has worked as KONE's UX/UI design and UX research partner since 2011. In this role, we've developed user-centric processes together with KONE. Eficode has supported KONE's design team in the areas of researching, concepting, and the designing of elevator UI, sales tools, and digital solutions for KONE's customers.
In some of the earlier projects, Eficode did research around elevator usability and the development of KONE's first mobile applications. Today, the outcomes of these projects are included in KONE's product portfolio.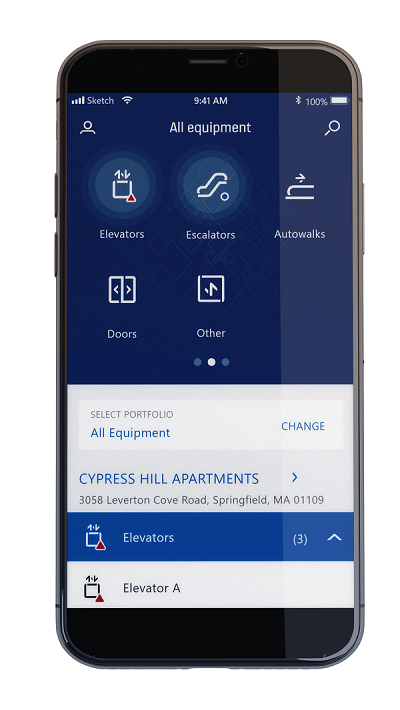 KONE and Eficode recently conducted a user survey of lobby areas of large office buildings. Other projects include the development of the KONE Online customer portal, the KONE Mobile maintenance tool, as well as an elevator voice announcement management system.
"Working with Eficode has helped us stay focused on user-centricity and kept our processes clear. We have managed to ensure the high usability of our products this way," Bergman describes.
Any design project in a global organization is a team effort between many different departments and partners, with experts such as service designers, interaction designers, UI designers, and developers working together. The Eficode team works closely with different experts.
"Eficode's Senior Designers are professionals with solid expertise in usability and UI design, and we have been pleased to work with them," Bergman says.
Case 1: KONE Online Customer Portal and KONE Mobile
KONE Online is a digital service for KONE's maintenance customers. It enables them to easily check the status of their equipment and any ongoing maintenance activities, and view their maintenance, repairs, and call-out history, including invoicing information.
The KONE Mobile application helps building users stay up-to-date on our maintenance work and the equipment's status. Users receive maintenance status notifications to their phone – all the way from the service request registration until the work has been completed. Users can view the overall servicing status of equipment at a single glance. In case of a call out, a user can easily send service requests on the go.
Eficode has been involved in the development of both tools, as well as in the KONE Online renewal project. The project team for the portal consisted of Eficode's UX expert, a graphic designer, UI designers, developers, and analysts.
The project included rounds of customer interviews globally and mapping out user needs. Eficode's interaction designer joined the team when it was time to get going with concepts and designs. The concept is continually validated to ensure the best end result.
The goal of the project was to create a modular portal and a service which can be adjusted based on the users' needs. Eficode was involved in all aspects of the project including its concept, design, the setting of requirements, and the testing of its usability.
The portal was published in phases and it is being further developed continuously to integrate user research and to enable localization by KONE's country organization.
Eficode has also supported KONE in planning and executing user surveys and customer questionnaires in order to improve the service. Eficode has validated the results of the questionnaires and formulated a solution for customizing the product for a global audience.
Case 2: User survey on office building lobbies
Together with KONE's UX team, Eficode has explored people flow solutions for office lobbies and corridors. The aim of the project was to examine and update the solutions KONE had for these spaces. Additionally, the research also validated a new concept for how people move around these spaces.
In the project, Eficode was responsible for planning the research and the schedule. The research itself consisted of user testing, interviews, and user observation in Helsinki, London, Guangzhou, and Shanghai. Additionally, we carried out a questionnaire with 1,500 respondents.
During the project, Eficode gained insights regarding how people move through office buildings and what the needs are regarding elevator and escalator usability and UI. The project also covered development work on elevator call buttons as well as elevator car controls. This included UI and design work, the testing of elevator lighting and monitors, as well as developing a mobile app. The project report brought together the research findings and a development plan for the future.
"To conclude, we've been pleased with Eficode's work and having their team as an extra resource in the area of usability, user surveys, and UI design," Bergman says.
A flexible and competent partner
Eficode and KONE are continuing to work together on the continual improvement of KONE's software and user experience. Bergman is grateful for Eficode's flexibility and competence.
"Having a partner like Eficode is a mighty good thing, as it gives us the option of calling upon further resources when we need to do larger pieces of work on usability, user research, and UI design. Eficode has elevated our UI design to a level which is even closer to our users than before. The end result is a set of products which are user-friendly: easy on the eyes and a pleasure to experience," concludes Bergman.