Accelerate your business growth and technical execution
What are the essential characteristics of high-performing software organizations that set them apart from the rest? In this webinar, you will learn how organizations are able to scale their business to the next level and drive growth in new and ambiguous situations.
Eficode has won two global Atlassian Partner of the Year awards from 2020: in DevOps and in Services. Eficode has over 400 Atlassian customers, and the adoption of Atlassian's products and services keeps increasing as companies seek differentiation through software. Together the companies raise awareness and understanding of Atlassian solutions and DevOps - ultimately bringing forward Atlassian's mission: unleashing the potential of every team.
Unlocking enterprise agility requires leadership. Business strategy is met with technical execution. With the right tools organizations have visibility, traceability, and automation to scale operations, respond quickly to any occurring changes and meet company objectives.

In this webinar, you'll learn:
Why technology is crucial for your strategy
What are the key characteristics of successful performance-driven software organizations
How technology supports strategy execution
Speakers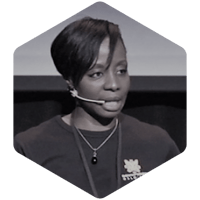 Lande Castberg
Country Director, Eficode
Experienced professional with a demonstrated history of working in the financial, telecommunications, and manufacturing industries. Strong focus on the development and implementation of IT strategies and processes specifically looking at digital strategies to maximize value realization. Proven leadership experience with a focus on collaboration and goal orientation within a team environment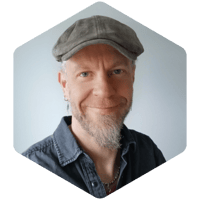 Marc Dillon
Lead Consultant, Eficode
Marc Dillon is interested in how people work together to build products. A natural storyteller, he aims to link safe and sane practices with high-performing teams to make a great business. Marc has worked in leading development teams creating hardware and software products for over 30 years and is delighted to have recently joined Europe's leading DevOps company.