How to move from DevOps software maintenance to delivering customer value?
Many dev teams see a "DevOps tax" on their teams. This means that 10% of the development team is devoted to maintaining the DevOps toolchain (source: Forrester 2018).
We have partnered with GitHub to deliver GitHub Enterprise both as part of the Eficode ROOT DevOps Platform and as a standalone solution.
Eficode ROOT DevOps platform frees you up from hosting, service management, compliance, and end-user support for GitHub Enterprise and all other DevOps software you need. Running GitHub Enterprise on Azure is a cost-predictable way to meet your integration, security, and compliance requirements while always staying up to date.
In this webinar, you will learn:
How to ensure DevOps tooling quality and uptime
How to reduce the cost of maintaining DevOps software
Best practices and support for GitHub use
The event is free of charge and is targeted to IT team leads, experts, architects & developers.
Produced in co-operation and hosted by:
Agenda
Arrow is a global IT distributor working in 80 countries helping to scale the tools and the service.
Speakers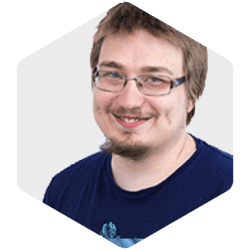 Kalle Sirkesalo
Eficode ROOT Product Director, Eficode
With his strong track record in IT and DevOps, Kalle has helped many small and large companies to build, automate, and scale their DevOps environments. Kalle describes himself as a fast learner workaholic driven by self-improvement.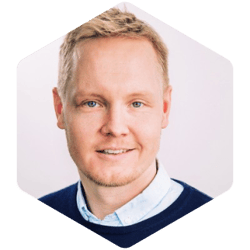 Eetu Roponen
Business Manager, Arrow Electronics
During a decade in the ICT industry, Eetu has been digitalizing organizations and consulted leading service providers for better technology. His main responsibility is now to lead the Microsoft business at Arrow ECS Finland.