Businesses are feeling the impact of stricter requirements regarding the storage location of data in the cloud. This is due to local laws, company and customer policies.
Atlassian has realized this can be a significant challenge for businesses moving to the cloud and is implementing Data Residency into its Jira and Confluence Standard and Premium cloud products.

In this webinar we deep dive into data residency, looking into the possibilities and answering your questions.
In this webinar, you'll learn:
In what geographical region is your data stored or can be stored
When will data residency be available
What types of data you can pin to a specific location
1.00 PM
(CEST)
2.00 PM
(EET)



Speakers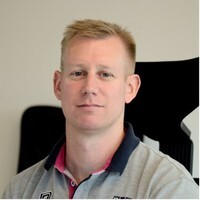 Clyde Trent
Atlassian Solution Consultant, Eficode