DevOps trends 2023
Prepare your organization for the major shifts in software development
Modern software engineering practices keep on evolving. Keep your competitive advantage, and get ready for the future.
DevOps is no longer just about bridging the gap between Dev and Ops teams; it's about accelerating value creation. Adopting modern software engineering practices enables organizations to quickly adapt to any situation, attract top talent, and build customer loyalty.
As leading practitioners for more than 17 years, our team here at Eficode has seen trends come and go. Each year we present our views on the most important changes in software development.
In this guide, you will find insights, tips, and a list of things to consider about what we believe to be the most significant trends for 2023: platform engineering, developer experience, and more.
Fill out this form to receive the DevOps trends 2023
Watch insightful talks from the latest DEVOPS Conference
TDOC 2022
How to build an internal platform that meets developer needs
Hear how TV 2, one of Denmark's largest TV broadcasting companies, is starting to build and shape a completely fresh Internal Developer Platform.
TDOC 2022
Improve your Developer Experience with DevOps
Marko Klemetti, CTO of Eficode, compares Noma, the best restaurant in the world, and modern software development in a five-minute lightning talk.
TDOC 2022
Transparent infrastructure at Uber scale
Discover how Uber runs more than one million containers on more than 70K hosts across multiple cloud providers and on-prem.
DevOps has become a must-have for successful businesses, delivering on the promises of agility, alignment, and effective value creation.
Marko Klemetti
CTO of Eficode
Plan your DevOps transformation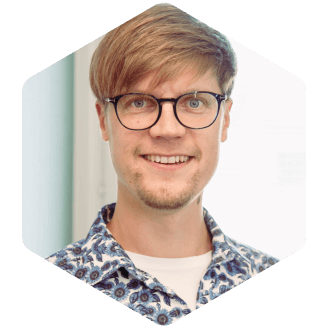 Read about DevOps transformations
TV 2 Denmark overhauls its cloud infrastructure and builds an internal developer platform
A major Danish national TV station and subscription-based streaming platform changes its infrastructure and ways of working to meet the demands of a modern-day streaming service.

See how we're helping them with their cloud infrastructure and establishing an internal platform.
Read case study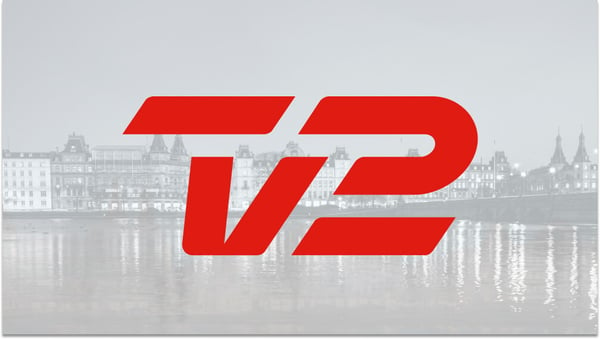 DevOps for executives
A guide to understanding the big picture of DevOps
DevOps is no longer a competitive advantage. Today, DevOps adoption is so widespread that it has become an industry standard. The question is no longer: why should my company prioritize a DevOps transformation? Instead, it is: will we survive if we don't?
Successful DevOps adoption eases the pressure off engineering departments and top management. Software projects reach the finishing line faster, simpler, and in the process every department benefits.
Understanding the big picture of DevOps makes choosing solutions and planning a way forward for your company easier. This guide will give you the understanding of DevOps you need to scale it across your organization and improve business outcomes.
The guide is organized into three parts:
Cultural practices
Technical practices
Leading successful DevOps transformations
Download the guide: DevOps for executives
The three layers your transformation needs to happen in
The world is changing faster than ever due to megatrends such as globalization and digitalization. To stay in business, you need to evolve.
Look no further than the S&P 500, where the average lifespan has come down drastically during this century.
To avoid the same destiny, if you are like most companies, at some point, you need a fork-lift operation — a transformation to a new way of working.
Read blogpost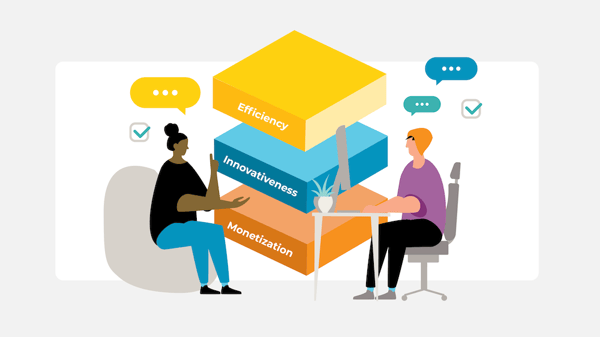 Read more from our DevOps blog