An integrated DevOps toolchain, like any assembly line, is a key enabler for operational efficiency. However, as the level of automation increases, the tooling platforms become more extensive and the accompanying maintenance and support tasks become more complex.
Alongside this, the costs of running internally managed toolchains are often hidden because the assembly lines are set up and maintained by project personnel as a side job. Additionally, companies can have repeating and overlapping costs related to platform installation, toolchain maintenance, and software licences that are caused due to the lack of a centralized platform.
For cost-effective software development, it's essential to be aware of the total costs. With the help of this guide, you will learn how to estimate your DevOps toolchain maintenance and support costs.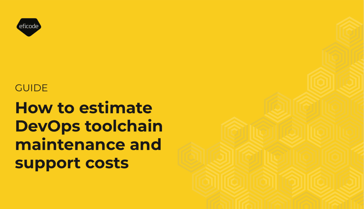 Download your free guide today