Jira Work Management is new to most teams—make sure you get it right from the start
With powerful visualization and automation, Jira Work Management (formerly Jira Core) aligns every department in your organization. From HR, Finance and Legal, to Marketing and Sales. But your teams on the business side are not used to the tool or this way of working. And your organization is not used to support them on their Jira journey.
Make sure you get it right from the start
As an Agile organization, you should always course-correct. But there are errors you simply cannot afford to make along the way. And as your organization, market, and the technology itself evolves, building and maintaining the right expertise is a huge undertaking.
Our consulting, training, coaching, support, and even managed services, mean you don't need to worry about those things at all.
Why teams love Jira Work Management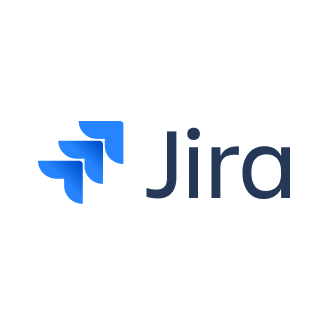 Jira, simplified
Get all the power of Jira, in an easy-to-use package designed for business teams. Jira Work Management seamlessly integrates with Jira Software and Confluence.
Templates
Kickstart your project management with dozens of templates to choose from to get you started. And make sure the teams stay aligned through standardization.
Customization and automation
No two teams are alike, so streamline your teamwork with custom workflows. And use automation for efficiency and productivity.
Visualization and interaction
Visualize your work to stay aligned and always in control. You have many options, such as interactive lists, Kanban boards, calendars and timelines.
Help your non-technical, business-critical teams work smarter
Get JWM up and running in minutes
Our team of Jira Work Management experts will help you get started with Jira Work Management. Quickly and efficiently get the platform configured and customized to fit perfectly with your organization's needs and ways of working.
See ATLASSIAN CONSULTANCY
Give your teams the training they need
Get training specifically tailored to your organization's needs—and ensure you get full benefit from JWM. As competent and confident users, your teams will be happier at work, run projects smoothly, and be more productive.
See Atlassian training
Benefit from coaching and mentoring
Give teams a deeper understanding of what JWM can do, and the best practices that make it possible. Our coaches and mentors are certified Atlassian experts that can enhance teams of any size and type.
Read about ATLASSIAN CONSULTANCY
Learn more about JWM
Jira Work Management, formerly known as Jira Core, is a robust project management tool. Keep track of tasks, automate workflows, and collaborate better as a team, all of which makes your operations more efficient.
Jira Work Management is used by all types of business teams, of all sizes, across industries. It's ideal for teams seeking efficient workflow management, collaboration, and task-tracking capabilities.
Jira Work Management excels in general business project management, while Jira Software is designed for software development, offering features like Scrum and code integration.
Yes, Jira Work Management is exclusively a cloud-based platform. This ensures optimal accessibility and collaboration from any location, leveraging the power and convenience of cloud for your business.
Discover more about Jira Work Management