Revolutionize your software development with GitHub Copilot
Want to transform your software development practices with the help of GitHub's AI pair programmer, Copilot? Join experts from GitHub and Eficode in this webinar on 'The Power of GitHub Copilot' to gain valuable insights into the AI coding assistant and learn how it can transform your software development practices. This webinar will include a keynote presentation, use case showcase, panel discussion, and an interactive Q&A session
Unlock the potential of GitHub Copilot
Eficode experts (Andy Allred & Marc Dillon) will kick off the keynote with a presentation of Copilot, highlighting how Microsoft and GitHub have come together to create this powerful collaboration tool. Then you will see Copilot in action as real use cases are presented using various programming languages and development scenarios. Finally, the panel discussion will shed light on how GitHub Enterprise users can leverage Copilot for enhanced productivity, as well as the benefits and challenges of incorporating it into large organizations.
What you'll learn
Discover the power of GitHub Copilot for transforming your software development with AI pair programming.
Gain valuable insights from industry experts on how to leverage GitHub Copilot for enhanced productivity, and see real use cases in action.
Participate in a panel discussion and Q&A session to learn how to overcome potential challenges and make the most of this powerful collaboration tool.
Speakers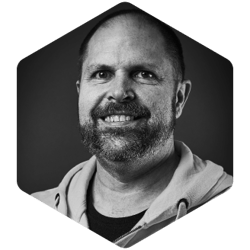 Andy Allred
Lead Devops Consultant, Eficode
Andy started his career as an electronic warfare and operations specialist in fast attack submarines. After ten years there, he spent several years working in the telecoms industry, working with various providers, vendors, and cloud use cases. Currently, he is advising and helping organizations to be successful in their cloud use and DevOps journeys for Eficode.
He has worked in (and under) all corners of the globe. This vast experience has taught him to keep an open mind, look for all points of view, and find innovative solutions.
Andy speaks at conferences about DevOps and cloud native solutions, and co-hosts the DevOps Sauna podcast.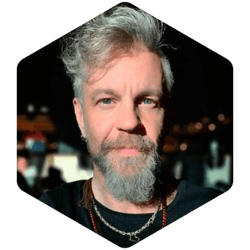 Marc Dillon
Lead Consultant, Eficode
Marc is passionate about building people and building products. He believes that a strong culture of psychological safety and experimentation breeds innovation and fuels development activities. A grey-bearded digital native, Marc blends philosophy, engineering, and experience in inspirational discussions about how we got here and where we need to go. Marc started in data entry and moved up to leading teams with a focus on product creation systems in embedded and real-time systems such as AI recycling robots and autonomous driving vehicles.