Server users - it's time for a change
From February 15, 2024, Atlassian will no longer support Atlassian server products. The good news is that you still can benefit from support and continued innovation by migrating to Atlassian Cloud (or Data Center).

We know that this is a big change for you, so we are here to help you all the way.
Over 90% of new Atlassian customers go cloud, and here is why: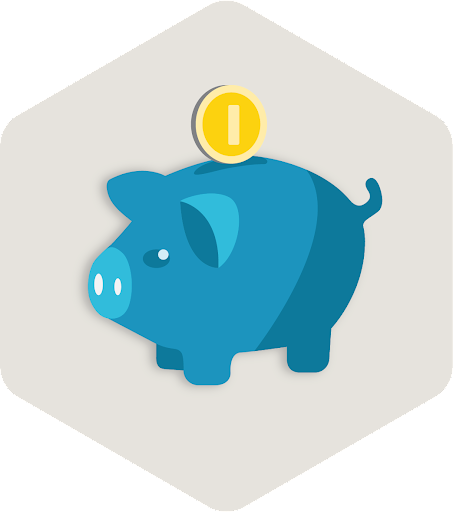 Save costs
Reduce administrative overhead by up to 88%. Save on hardware costs and minimize end user time.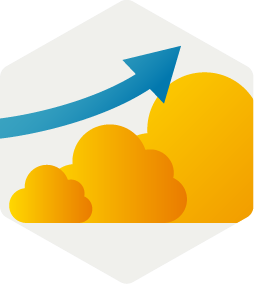 Easily scale up
Avoid hassle with servers, firewalls and hardware, to keep your enterprise flexible and future-proofed.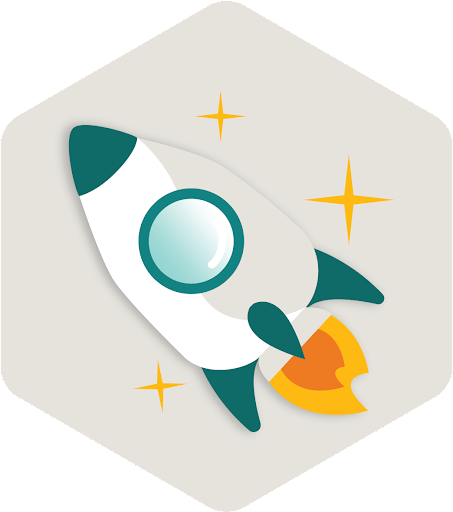 Be more efficient
Let your team focus on strategic priorities, and keep your them productive with the latest features.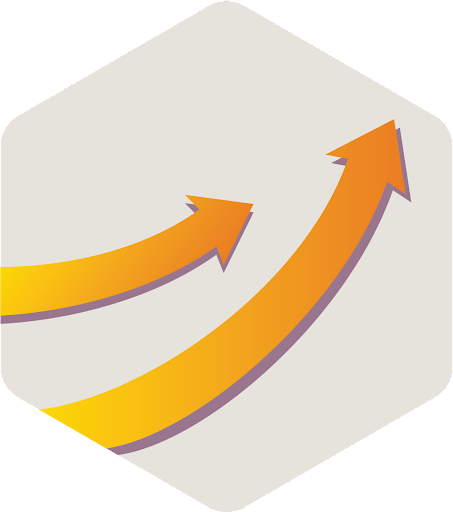 Increase security
​​Let Atlassian ensure your data is being treated the right way, to comply with governmental security standards.
Your data is safe in the Atlassian fortress
Atlassian ensures that your data is being kept safe. Read on to learn how.
Security
Cloud products have a base layer of security in data encryption in transit and rest, mobile device management, IP allow listing and more. And with Atlassian Access you can add the extra layer of security with SAML/SSO, enforced two-step verification and automated user provisioning (SCIM).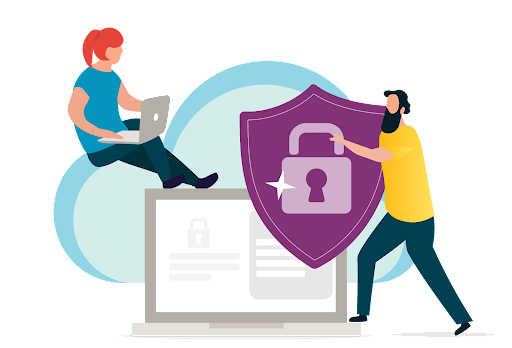 Privacy
Atlassian is dedicated to uphold the highest bar for personal data privacy and to provide full transparency on data management and storage. Atlassian's Cloud products are compliant with GDPR and LGPD and come with a host of options for data residency: US, EU, Australia - and other regions coming soon.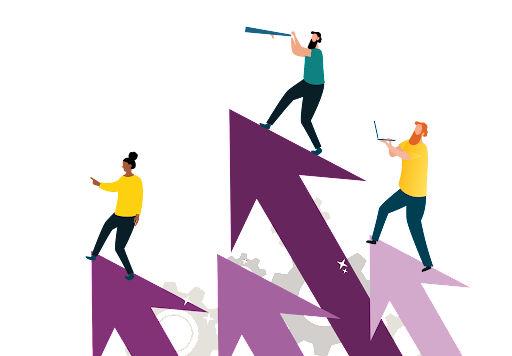 Compliance
Atlassian has a global perspective on compliance, offering features like data residency, coverage for GDPR, SOC2, PCI DSS, ISO 27001/27018 and more. Their coverage is also expanding, while they undergo comprehensive security audits to provide independent assurance that your needs are met.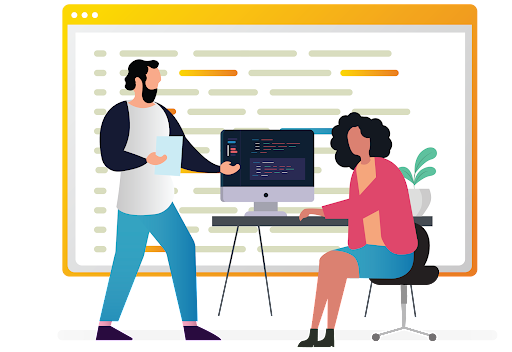 Reliability
Hosted in AWS your Cloud products are provided with stability and availability at scale, multi-level redundancy and more. Atlassian also offers uptime SLAs of 99.9% for Premium plans and 99.95% in their Enterprise plans.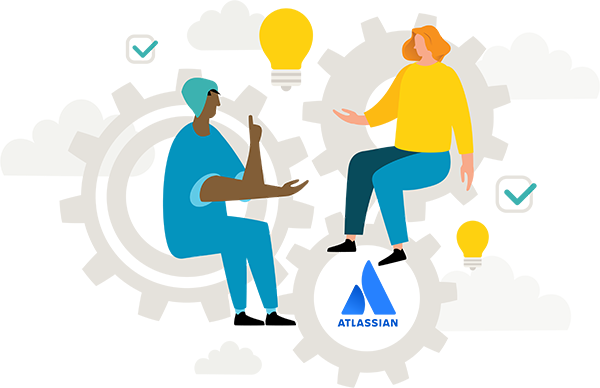 This is how Eficode can help you
As a Cloud Specialized Partner with many years of combined experiences we have realized many successful migration projects. And now, we are eager to join you on your migration journey - all the way if you want us to.
We ensure a transparent and simple migration process. Let's see what the #8 steps of an Eficode cloud migration looks like.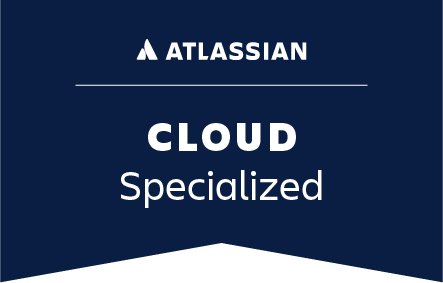 #1 Initial qualification
Let's start where we are. First we'll have a look at your existing environment. How many instances do you have and what do your legal, compliance and security requirements look like?
#2 Asses & justify
Now we have cleared the first hurdle. Let's continue the assessment by diving deeper into your organizations needs and technical requirements. After this step we will give you an estimation of the time frame and costs.
#3 Planning
We will create a plan for the migration progress. All you have to do is review it and (hopefully) accept it.
#4 Preparing
It's time to get prepared. Get rid of obsoleted data, and sort and clean up the current environment. We want to start fresh.
#5 Testing
Let's run some tests. We will create Atlassian Cloud sites for test migrations and your users will access it for testing as well.
#6 Migrating
Just sit back and relax. It's time for us to migrate it all for you. At the end of this step you will have a brand new Atlassian Cloud environment.
#7 User acceptance
Let's dive into the new environment. We want your users to confirm that the new cloud environment functions properly. And if something is missing or needs correction, we will take care of it.
#8 Post migration
Voila! The possible migration-related issues are fixed and the migration is done. Now it's time to focus on how to grow your business. Great news - we can help you with that too. Our experts can develop your Atlassian environment and act like a support for all your questions or needs. With our deep knowledge of the ecosystem we can bring even more value to your business, the way you demand.

Migrating from server to cloud requires expertise. We used the same tool but different versions and didn't know what would happen during a migration. It felt like a typical mission for Eficode.
Mia Johansson, Head of Enabler & Data
TV4 Media
READ CLIENT CASE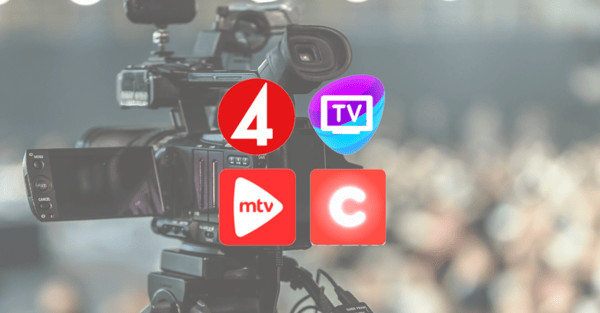 An award-winning partner ensures your deliveries
Our credentials are unrivalled. We are an Atlassian Platinum or Enterprise partner in seven countries. We have also been selected official Atlassian Partner of the Year seven times.
We follow the international security standards ISO 27001 and ISAE 3402 in our services, making us the preferred partner even in the most heavily regulated industries.

As an Atlassian Platinum Solution Partner Enterprise we are best placed to help you on your Atlassian journey.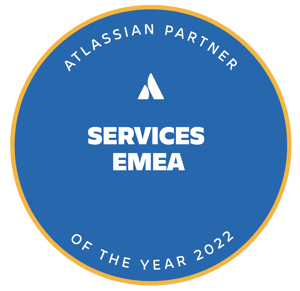 We are very proud to say that we have won the Atlassian Partner Award 7 times and last year we won the Services category as well as DevOps.
FAQ Server EOL
Since server licenses are perpetual licenses, they will still function after February 2, 2024. But if you have server products and apps, you can no longer get support and bug fixes. All server maintenance terms end at this date.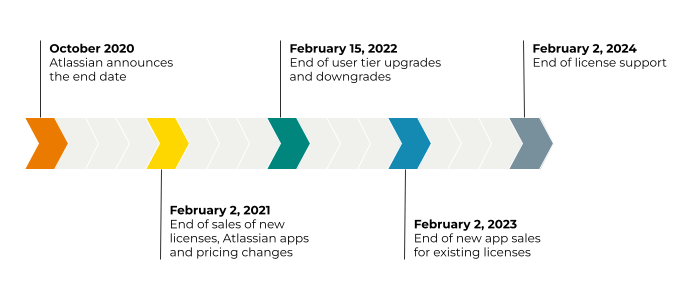 Jira Software server
Jira Core server
Jira Service Management server
Confluence server
Bitbucket server
Bamboo server
Crowd server
Atlassian Marketplace apps
Stop scratching your head and calculating when and how you should migrate. Let us do that for you. We are happy to do an initial qualification to see what your migration journey would look like.
Upskill yourself within Atlassian Cloud
Our people talk to tons of people every day. And they don't judge your skills! But if you want to upskill yourself before getting in touch, here's something we'd like to suggest to lighten up your day.