Today's organizations use so many digital tools that it becomes difficult to keep track of where information is stored. There are simply too many places to look.
Atlas is the new tool in the Atlassian suite, that addresses this. It is a team central that supports and helps your users:
share their knowledge
gather information, status, and links
visualize projects and statuses to team members and other stakeholders
…all in a single place!
It is a teamwork tool to keep everything organized and in sync. We are talking about items such as:
links
whiteboards
goals
epics
documentation
You can add links to all connected tools and information areas, to help your team visualize their work and stay in sync all the time.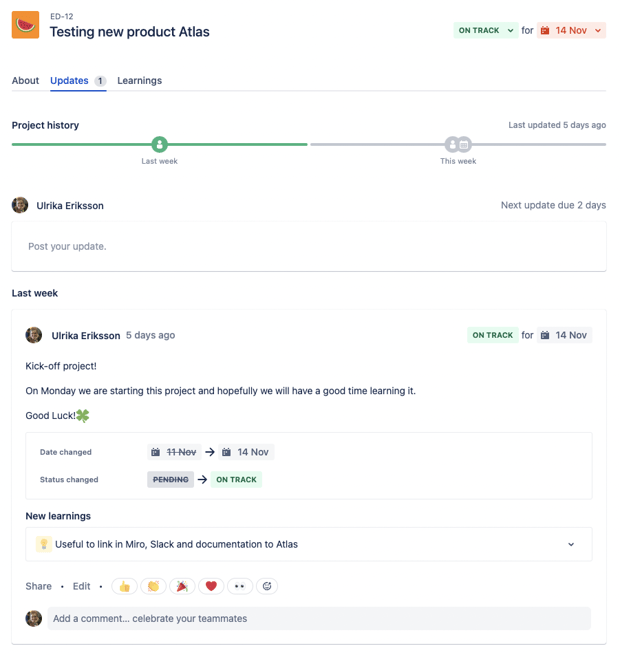 It also helps all other relevant stakeholders maintain an updated and correct picture of any project.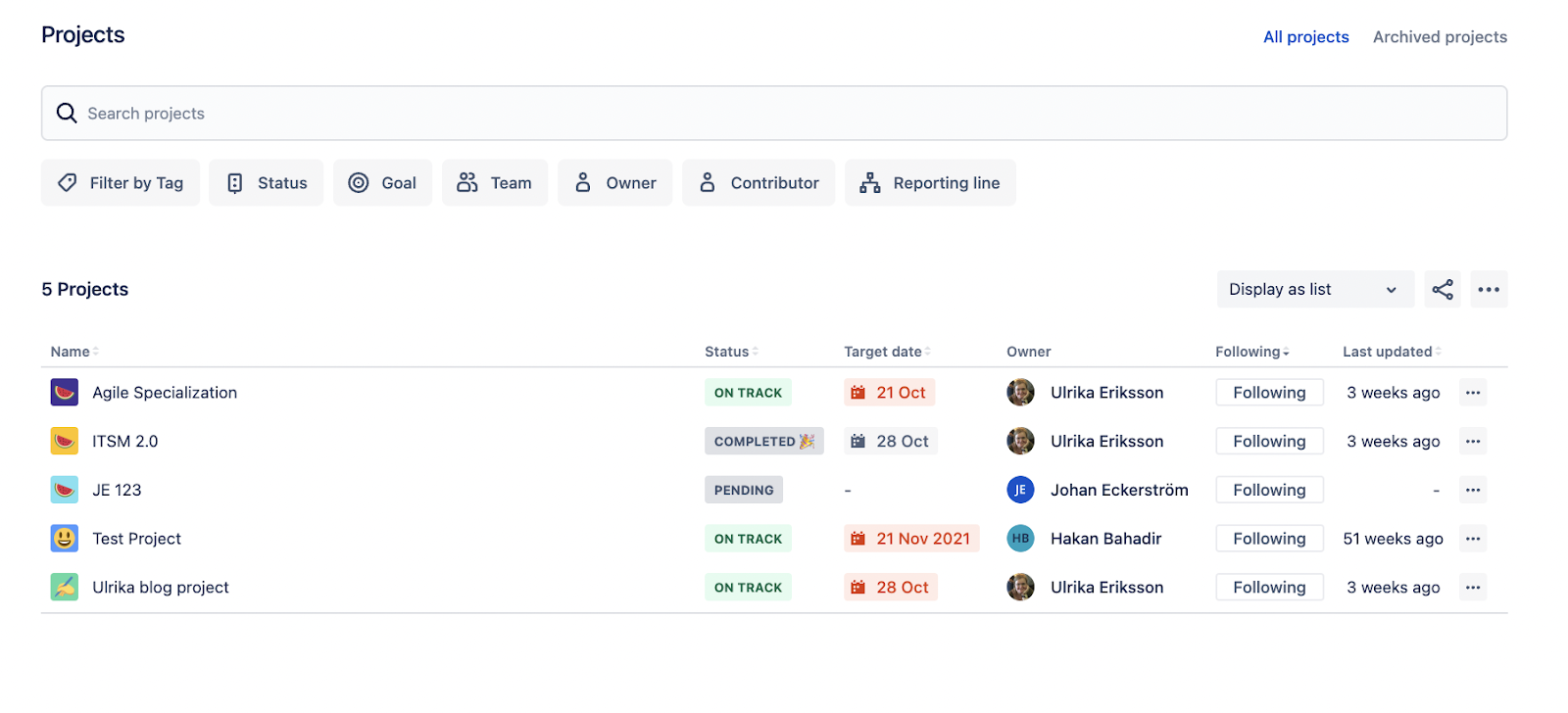 Who should use Atlas?
Any team can use Atlas to visualize and communicate status and updates to all stakeholders, in a single place.
Perhaps you have a team that works on a development project and needs to stay in sync and follow up on the current status. Or maybe a reference or special group works on something that other employees should follow and know about. Atlas is the place where you connect and find links to where the work is happening.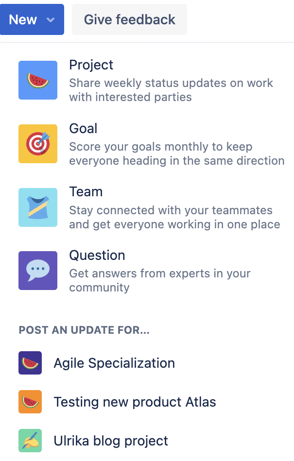 Use Atlas to answer the most fundamental questions
How is the team doing?
With Atlas you provide a clear context, visualize, and communicate within the team and with external stakeholders.
Team members can also recognize great work with Kudos, which builds psychological safety and a culture of respect.
Why is the team doing this?
Having a clear purpose for your work is crucial. In Atlas, you can follow everything a team does by looking at the activity stream, to make sure you are aligned and moving toward your day-to-day goals.
You can also easily navigate directly from Atlas to any other Atlassian tools and continue on your current projects.
What should the team be doing?
You never want to lose sight of your outcomes. Therefore, in Atlas you can set up goals to be reached, and directly tie work activities to certain outcomes.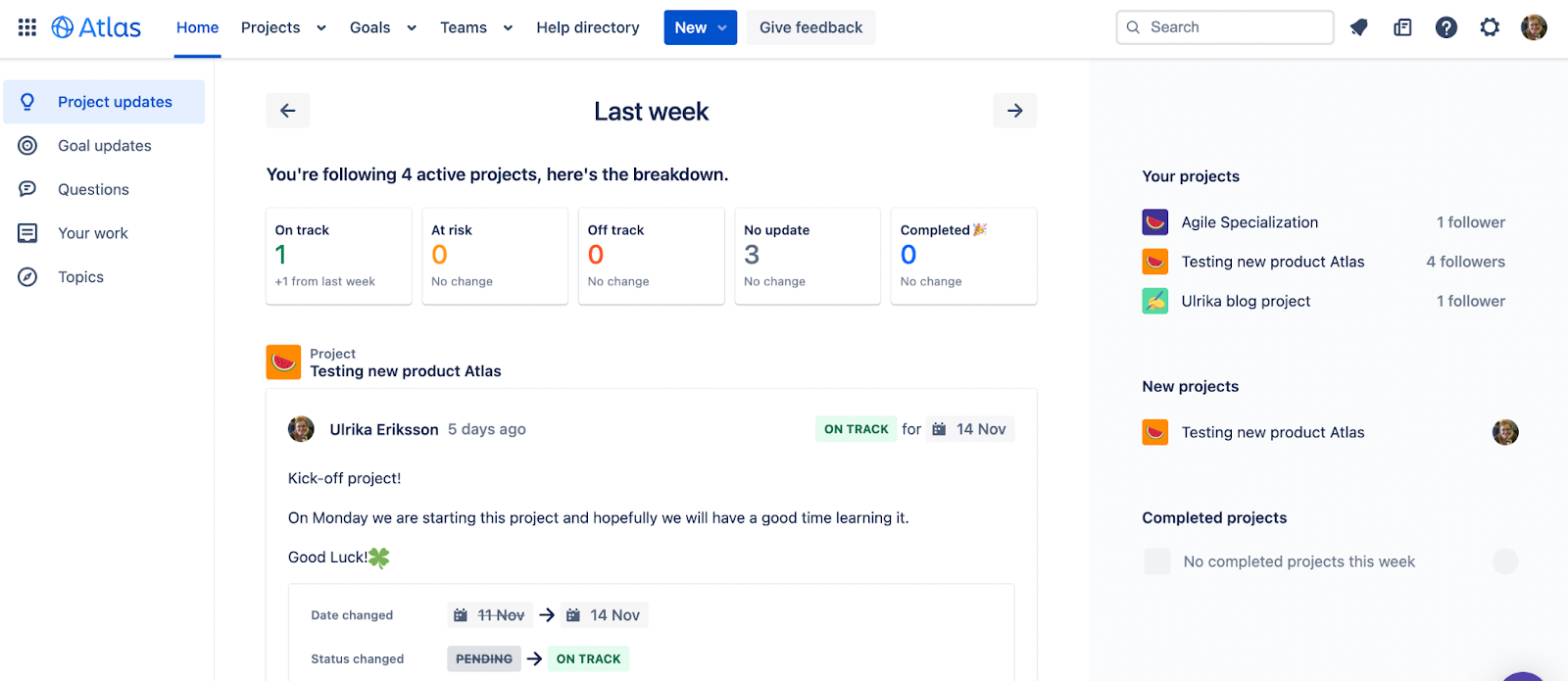 7 scenarios when it's great to use Atlas
Create a project in Atlas when your new project starts, and begin and continue to gather links and updates all the way through to delivery and release. It will be fully visible to all team members and relevant stakeholders.
Set up your team or project goals to develop from and follow up on.
Create an area where you share knowledge throughout the organization.
Gather all questions and answers in one area — an area where you also have all information on how to use tools and follow processes.
Easily connect your Atlassian cloud tools in the team area.
Set up some important topics — for example, ways of working and culture guidelines for the team.
Create a place where groups with special skills can share knowledge.
Atlas connects the dots in your Atlassian ecosystem
When you think about how Atlas would fit into your organization, it all comes down to which other Atlassian products you are using.
Maybe your product owners are using Jira Project Discovery to handle new product ideas in a product discovery and delivery process.
Some users in your organization are using Trello as a project management tool to handle issues and brainstorming new ideas.
Different teams are using Jira projects as containers for issues and items in their day-to-day work for tracking status and showing progress within your projects. For example, in JSM you keep track of your incidents and changes, and handle service requests. Then in JWM and JSW you work with Initiative, Epics, Stories, and detailed sub-tasks in development projects.
For documenting the way of working, instructions and guidelines, maybe you are using Confluence Spaces and pages.
The development unit writes its code in Bitbucket, and builds and deploys using Bamboo.
Your operations department is using Opsgenie to handle their incident alerts to solve their incidents as soon as possible.

Atlas is the tool and team area where you connect all of these tools and provide any stakeholder with projects and their up-to-date purpose, goals, information, and status.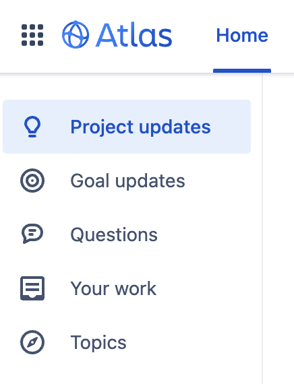 Summing up: The ultimate value that Atlas adds
Atlas is the tool where you connect the information and links from other tools. Not only Atlassian tools, but you can also include information such as Slack channels and Miro boards.
The purpose of Atlas is for all stakeholders to have the same information, links, content, and current status, and to visualize status and progress.
You link all information together in one place so the team and stakeholders can always be updated without searching for information in several different places. And also find information by yourself without knowing who to ask.
Published: November 16, 2022