What eficodean does on his freetime? Does he even have free time? Read on and find out.
I usually blog about big data related issues, but this time I decided to write about the things I do in my freetime. How does it relate to Eficode? How does it relate to hacker culture? What is it then that I do on my freetime? Do I even have free time? Read on and find out.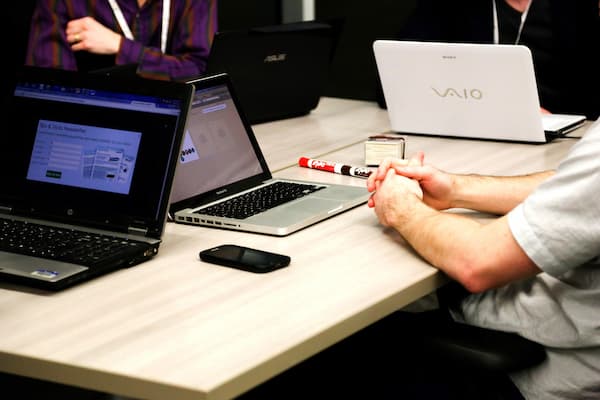 For me, IT is a lifestyle choice rather than just a job or a hobby. I usually spend my days working on IT related things. However, sometimes I feel that when I want to develop my skills, it's not enough to just learn new technologies. Sometimes I want to see how my new ideas would actually work in real life. To do this, I have a few ways of going about it.
Game jams
One way to turn imagination into reality is game jamming. This is a thing I do at least once a year. In 2015 I went to Kajaani to participate in a Global Game Jam (also known as Finnish Game Jam in Finland) and developed a game there. In 2016 we're organizing our own event at Eficode to enable more people and my co-workers to enjoy developing games.
There are multiple game jams out there. I like to take part in Global Game Jam as it is held in January and one needs some creativity boost before the summer. In a game jam I focus on having fun and learning something new, like how to make games with Javascript or how to develop a tamagotchi game. Should you decide to take part in one, do aim for some fun.
Hackathons
Another way to play with ideas is by taking part in hackathons. As I spend most of my weekends developing something new, I don't mind participating a hackathon once a month, even if it often takes the whole weekend.
We at Eficode organized our own hackathon with PCP Partner, HP and Asiakastieto where I got to help the teams in technical issues and judge the outcomes. I've also taken part in other hackathons as a participant. I especially like Industryhacks, which give you the opportunity to go to different companies and hear about how gas or cranes work, for example – and then you get to work with their API's to develop something new!
Hackathons have also helped me understand that a good idea is useless if you can't pitch it well. However, currently I think there are way too many hackathons organized with the mindset that it will benefit the organizing company immediately. Even though I love working with API's, the business perspective takes something from the atmosphere of the hackathons people used to love.
Hack weekends
I also organize hack weekends with my friends. During these weekends we sit at one person's place to design and create a PoC for an idea. Usually when we work with these PoC's we learn new technologies and develop our skills at the same time. These evenings are usually very relaxed and we don't really take any pressure: we aim for relaxed and fun development.
We do usually take a look at what we did after the weekend from a business perspective and check if we could somehow profit from it. This far, however, we have realized it's almost always a mission impossible. So with these evenings, I choose some good company, reserve the time and expect to have just a fun weekend. It might also include playing board games or watching how Fallout 2 speedrun goes: it's really a "free for all sorts of stuff" kind of a weekend.
What's in it for you?
Why should you or your company participate in these sorts of events? To answer that, we'll get back to the hacker culture. The people who practice IT on their freetime and create new ways of interacting with technologies are necessary for the industry to move forward. Oftentimes an idea is useless, but the first PoC can already show whether it's worth investing more time or money into. That means you can find new innovations or even create new companies.
From an organizational point of view, encouraging people to participate in industry related events in their freetime can benefit the organization in many ways. At Eficode, for example, the internal hackathons we've organized have helped us create new tools and assets for our work. Furthermore, giving people opportunities to improve their skills means they are more motivated to learn. And who doesn't want more skilled and motivated people working for them?
Published: January 15, 2016
Updated: June 11, 2020