Kanaliiga is an eSports tournament. This is the story of how Eficode's team made it to the semifinals, told from the viewpoint of a first timer.
First of all, if you don't know what Kanaliiga is, then have a click.
For the TLDR folk out there: it's an organisation that holds eSports tournaments for Finnish companies. Shout out to Kanaliiga people for organising these events this year!
How does Eficode fit into all of this? Me and a couple other colleagues actually participated in the Kanaliiga CS Season #1 tournament with the lowest group level "We have jobs, you know"/ "Me käydään töissäkin". We managed to reach the semifinals (only the top 4 made it to the semis)!
It was the first time I'd participated in an eSports event.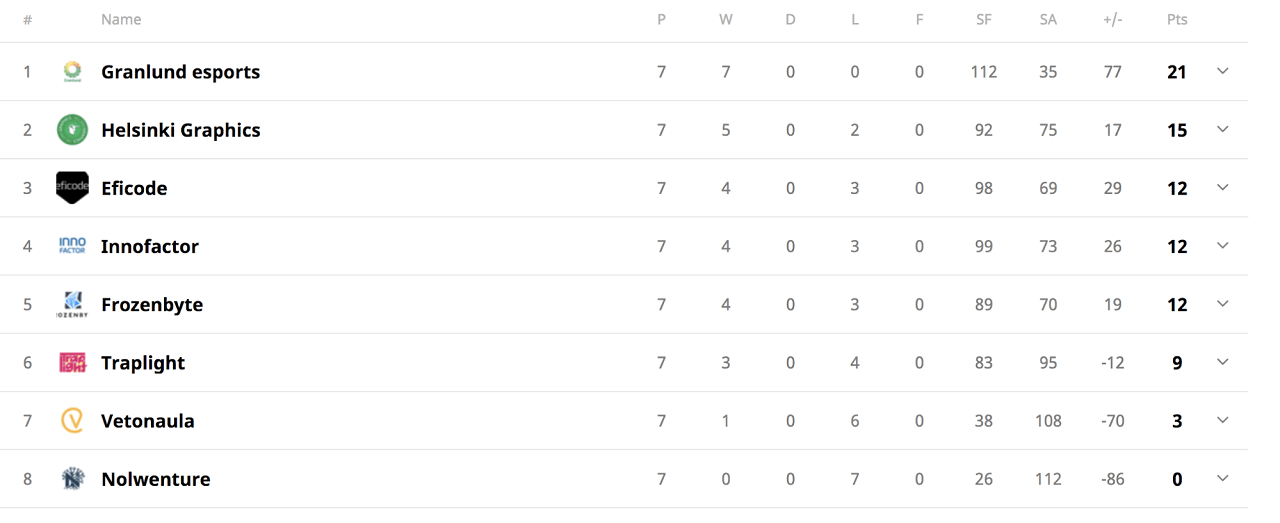 Our team consisted of the following people:
Captain: Joonas Lehtimäki (Senior Consultant)
Teemu Hatula (Consultant)
Juho Saukko (System Specialist)
Timo Ahtikari (Software Engineer)
Joonas Jauhiainen (DevOps Lead)
reserves: Mika Aho (Technical Lead)
Why this makes my colleagues awesome
So how does Kanaliiga relate to how awesome my colleagues are? Well, to be honest I'm as casual gamer as you can get and mostly play single player games, so I've never had any actual experience in playing with a group of 5. Also, our team was gathered quite ad hoc so we haven't had any previous experience of playing together. Based on that, I only personally knew 1 of the other 5 players that were on our team (there are 250 people at Eficode and I've been based at a Finnish manufacturer for 3.5 years now, even though I regularly come into the Eficode head office for breakfast on Fridays) and only half of the team I'd met IRL.
Basically, I was playing with talented strangers I happened to work with.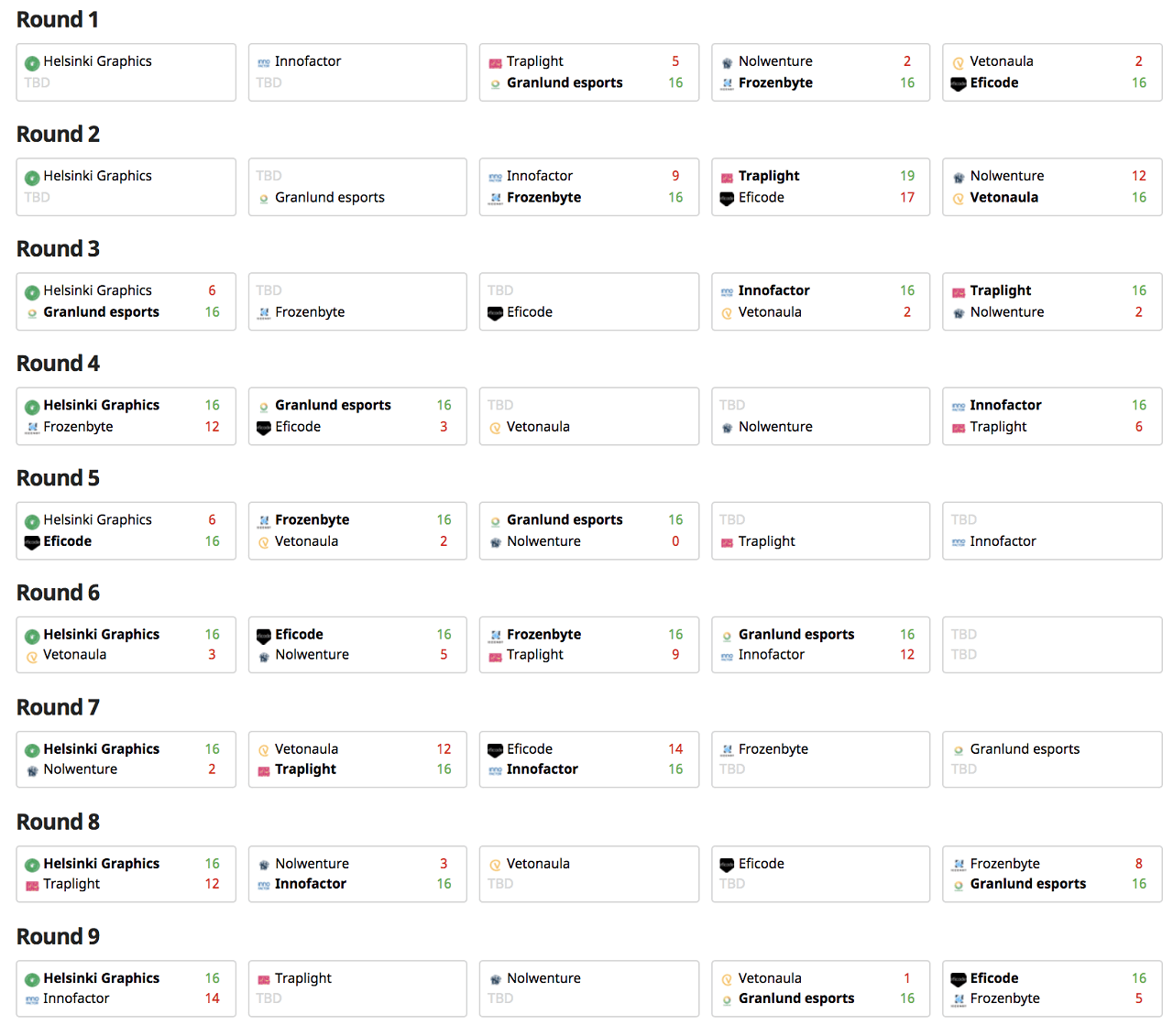 How it all went down
In total, we played 10 maps (season games were best of 1 and semifinals was best of 3). Which means over 10 hours of playing together.
Here comes the magic. This all took place outside of working hours in our own time. So let's recap. My colleagues were willing to play with me for over 10 hours just for tournament, and that's not including the training sessions we had in between rounds.
As said this was my first time of being in a team and in eSports tournament, so my skill set wasn't in great shape. I've watched on Yle (the Finnish BBC) a few Counter Strike tournaments but still didn't realize before the tournament how very technical the game is.
Of course, luck played a role (it's a factor I regularly rely upon) and also, being technical, I would say that it relies heavily on teamplay and not so much on individual skill set.
Big thanks goes to our captain Joonas Lehtimäki for guiding us through the games (basically shouting commands from voice over IP, VOIP).
To be honest, I feel quite lucky to have such colleagues that are willing to spend time outside of working hours in such a stressful yet rewarding situation (it's a competition after all, if nothing else our honor as Eficode employees was at stake!).
Thanks guys for being awesome co-workers! Let's do it again next season.
Published: April 25, 2019
Updated: May 18, 2021