Eficode helped the health technology company KAMU Health set up Kubernetes on Microsoft Azure Cloud Platform.
"We'd gladly recommend Eficode to others. We received a good service from Eficode, it was just what we were looking for! The first meeting left me with the feeling that Eficode knows what they're doing," says Petri Louhelainen, CTO at KAMU Health.
In need of strong DevOps expertise
KAMU Health is a medical technology company that develops and markets predictive self-care services for respiratory illnesses. The self-care service the company has developed allows people with asthma to measure their lung condition and anticipate changes in wellbeing before any symptoms can be felt.
KAMU Health wanted to move from an existing container system to Kubernetes, as the company's existing system didn't work as expected on the cloud platform they wanted to use. KAMU Health needed strong DevOps expertise to quickly deploy Kubernetes to Microsoft Azure Cloud Platform.
Container technology runs programs in their own standardized environments and automates them so that they run optimally. The container system automates processes and accelerates product development and deployment. This can significantly reduce the resources needed for software development.
The project was launched within 48 hours
Just two days after the first meeting between Eficode and KAMU Health, a consultant from Eficode started work on the project.
"We knew that Eficode had the specific skillset we needed. A running start for this project was crucial for us," says Louhelainen.
During the project, Eficode formed part of the KAMU Health team, resulting in Eficode deploying the Kubernetes system and other required components to the Microsoft Azure Cloud Platform in less than a month.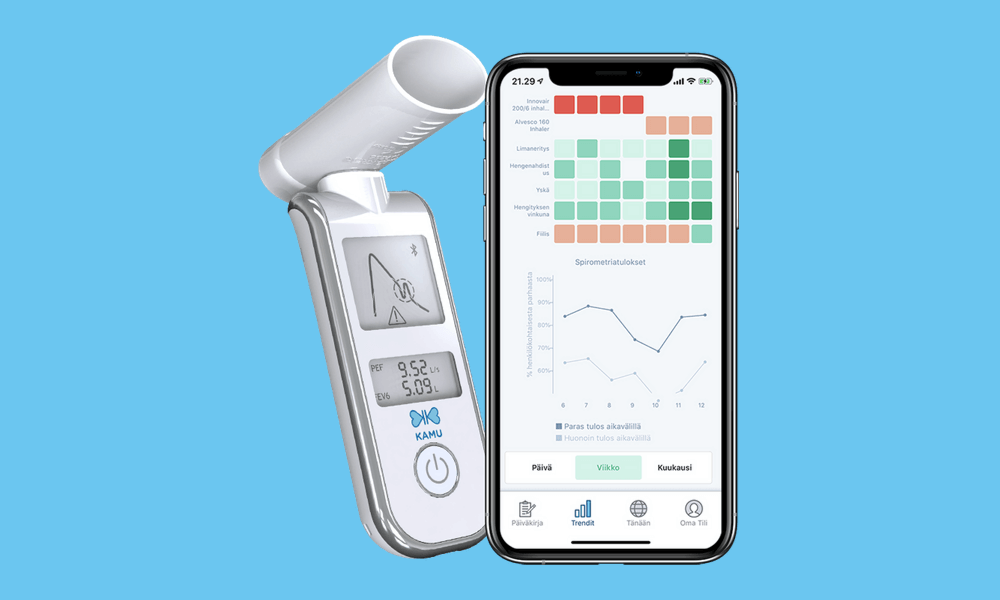 Smooth collaboration and easy communication
KAMU Health found Eficode to be an excellent partner with whom communication was easy and seamless.
"Our cooperation with Eficode went very well! Eficode's consultant worked in our office every day, and joined our Slack space too, which allowed us to stay in touch whenever anything came up," says Louhelainen.
"Eficode's consultant also had an extensive network of colleagues who could be asked for help when necessary."
During the project, the KAMU Health team was able to focus on their own core business: product development.
"We saved time and didn't have to learn how to set up the system ourselves," Louhelainen continues.
Support continued after the project ended
Eficode took care of KAMU Health even after the project ended: "We also received great instructions after the project itself. Eficode's consultant also promised to be available afterwards if any problems came up, so the support didn't end immediately after the project came to a close. We benefited a lot from Eficode's help!" says Louhelainen.
KAMU Health Ltd develops and markets digital therapeutics for respiratory-illness care. Through technology, KAMU provides users and their healthcare providers with better data to support treatment while empowering users to take a proactive role in managing their conditions. All KAMU's services are founded on the latest evidence-based medicine and comply with local medical regulations in the US and Europe. Read more >
KAMU Health Ltd is headquartered in Helsinki, Finland.