Eficode's developers help HERE to create an indoor positioning tool, which allows HERE's customers (venues) to visualise and manipulate visitor data. Eficode, the software consultancy, was the chosen partner of HERE, a geoinformation provider. Eficode was found to be a flexible partner.
"We selected Eficode for a number of reasons—they had the required expertise, of course, but they were also enthusiastic about the task—and everything just worked." - Lauri Wirola, product owner of the project at HERE
HERE Technologies is a global company offering open solutions for geoinformation, maps and location tracking. HERE offers novel and versatile ways for using location and map information.
The company's HERE Indoor Positioning solution offers up-to-date, rapid and accurate positioning information indoors. The solution is used in shopping malls, airports, offices and other large indoor premises to help people find their whereabouts and to track the location of goods and equipment, for example, in warehouses and factories. The solution is based on mapping the strength of the radio signals of Wi-Fi and BluetoothTM networks. For example, a mobile phone carried by a user can use the signal strength of Wi-Fi and Bluetooth networks to determine the user's location.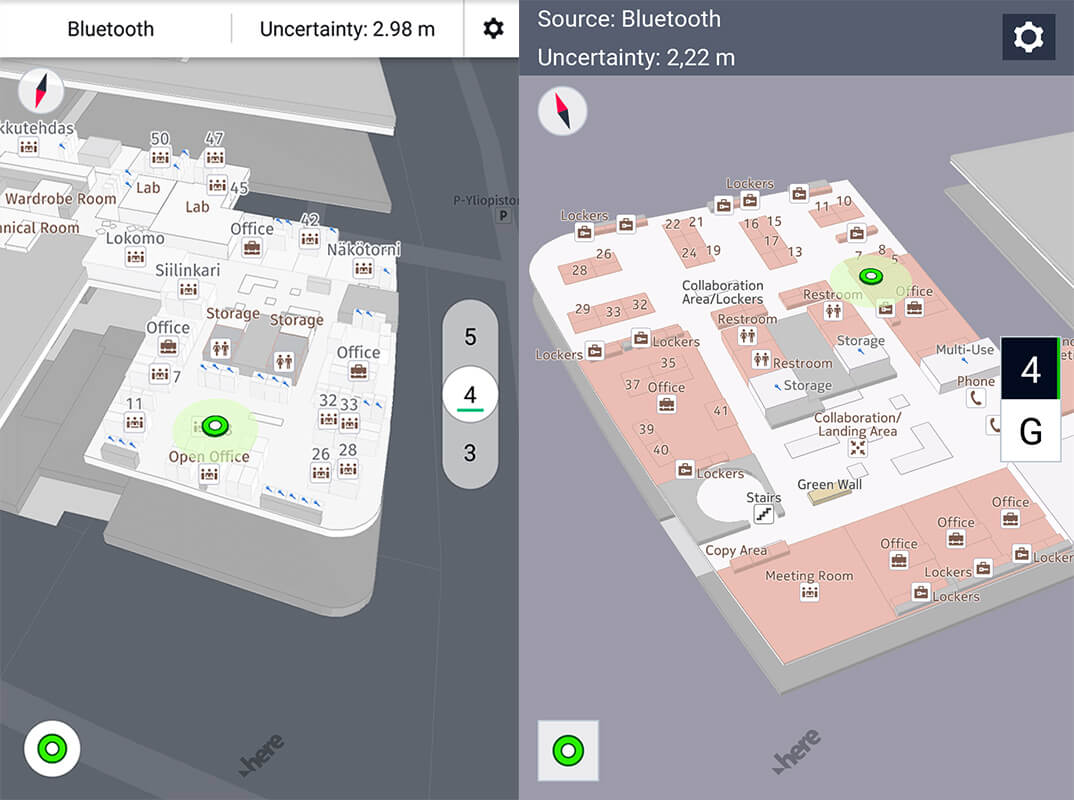 HERE Indoor Positioning is designed to be completely customisable for the customer's needs. An essential component of the solution is its Radio Map Admin Tool. The software and backend solution of this tool was designed, developed and implemented as a collaborative effort between the HERE development team and Eficode developers.
"We selected Eficode for a number of reasons—they had the required expertise, of course, but they were also enthusiastic about the task—and everything just worked. A huge benefit was that we could always gather Eficode's experts into a single room whenever necessary, which enabled us to genuinely engage in close collaboration," comments Lauri Wirola, HERE's product owner of the project.
Wirola's task in the development project was to manage the requirements, wish list and prioritisation.
"The project started with the development of the first version of the service. HERE had initially made a list of the absolutely essential core features that served as the basis of development. After a few months of prototyping, we added extra features and continued forward," describes Eficode's Project Manager Kirsi Korhonen.
What does the Radio Map Admin Tool do?
A tool in the HERE Indoor Positioning service, the Radio Map Admin Tool (RMAT), collects information from various backend systems, which enables it to act as an administration tool for the indoor positioning service. RMAT is used for viewing, administering and editing data associated with indoor positioning, such as signal strength information of radio networks.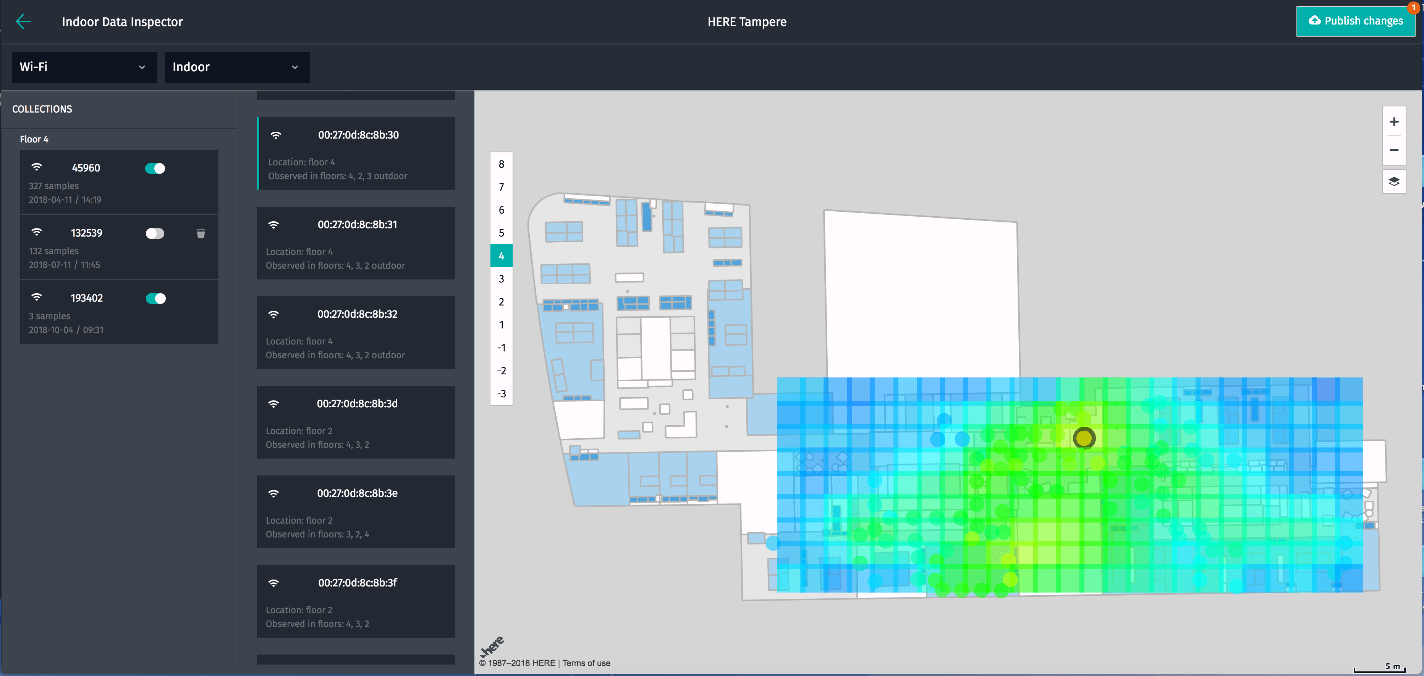 A screenshot of a feature in Radio Map Admin Tool which enables the administrator to overlay a signal strength map of a Wi-Fi and Bluetooth transmitter with an indoor map retrieved from the HERE Venue Map service.
Fast and flexible customer service
Eficode was considered a flexible partner: good at listening even in the most challenging situations encountered during the project. As is usually the case in software projects, this project too saw changes made to requirements during the project. Some minor challenges were also encountered in the specification of interfaces.
"In these kinds of projects, you always find out along the way that you need more of this and less of that, which naturally affects the course of the project. Eficode always responded very rapidly to these needs and changes—I would say their service was extremely flexible."

"We will definitely continue our collaboration with Eficode if a new need arises, and I would be happy to recommend Eficode to my colleagues as well," summarises Wirola.
Do you need a partner for a project or more experts in your product development team? Contact us!