A free webinar for leaders in digital transformation
Are you in the middle of a DevOps transformation? Or are you considering launching an enterprise DevOps initiative? If you are a leader within your organization then this webinar is for you.
In this webinar, we present topics related to how key metrics can help you better understand the progress of your DevOps transformation, and how to use them to shape the right behaviors within your organization.
We start with a presentation on why key measures are such an important part of any DevOps transformation journey. Then, we dive into which specific metrics are most beneficial.
Agenda
Understanding measures - metrics, KPIs, OKRs
Quantifying your initiative
A way to consider KPIs & measures
Visualizing your data - dashboards & alerts
Understanding your measures & KPIs
North Star Metric (Case study - executive definition using weighted factors)
Driving the wrong behaviors - beware
Speakers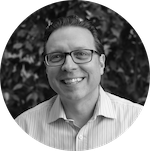 Chris Gargiulo
Director, IT Delivery & Strategy at Eficode
Chris has been a leader within all areas of IT, for more than 20 years. In his current role, Chris is directly involved in shaping transformation strategies. He works closely with executive and senior leaders, to understand their challenges and tailor a foundation from which consultants and technical experts can implement a variety of automation, tooling and infrastructure-related improvements. At the heart of this work is shaping our customer business and culture to working in newer, better and more efficient ways.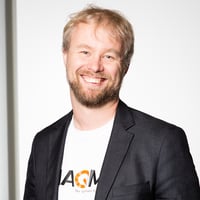 Johan Abildskov
DevOps Transformation Lead at Eficode Praqma
Johan helps companies both with process and culture, but he does enjoy it when he can dive into the deep tech stuff. He is particularly fond of Git, Jenkins, Artifactory and Gradle as a tool stack. He maintains best darn Git exercises around and his favorite things to do are programming, music, gaming and being with his family.
Fill this form to watch the webinar