A webinar to take a dive into serverless
What are the benefits of serverless architecture? Once you are in the adoption phase, what are the challenges you face? We've put together this free webinar to discuss serverless, its use case and the development of the RADON Framework.
In the first part of this webinar, Sami Alajrami - Technical Director of Eficode Norway, will show the serverless way of running Robot Framework with various libraries and visualization. He will present a Robot Framework running environment, that allows the run of test cases and Robotic Process Automation scripts from the cloud and also easily extend the capabilities of the execution without touching the triggering and UI parts.
Giuliano - Project Coordinator, will be presenting the pre-release of the RADON 2020 project, a joint venture between industry and academia funded by the European Union's Horizon 2020 research and innovation program. RADON is a framework built with the objective to broaden the adoption of serverless computing technologies within the European software industry, and Eficode's role is to provide an industry perspective and a use case from our services.
In this webinar you will:
Discover the potential of serverless
Find out the benefits of serverless architecture and the pain points in adoption
Have an overview of a concrete use case experience utilizing serverless
Discover RADON framework's role in the industry adoption of serverless and FaaS technology
Produced by:
Speakers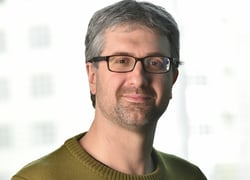 Giuliano Casale
Academic at the Imperial College London and Coordinator of the RADON project
Giuliano joined the Department of Computing at Imperial College London in 2010, where he is currently a Reader in modeling and simulation. He has worked as a scientist at SAP Research UK, and as a consultant in the capacity planning industry. He teaches and does research in performance engineering and cloud computing. Giuliano's research is the recipient of multiple awards, such as the best paper award at ACM SIGMETRICS 2017.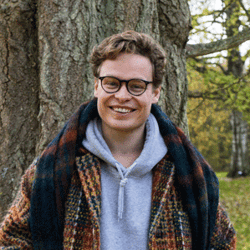 Hans Georg Næsheim
DevOps Consultant at Eficode
Hans joined Eficode Norway (formerly Praqma) in 2016. Since then he has worked with tool automation, cloud transitions, CI/CD, and training for multiple customers across different domains. He holds a degree in Informatics from NTNU and is one of the contributors to the RADON project since 2019.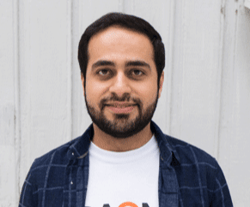 Sami Alajrami
Technical Director of Eficode Norway
Sami supports clients with tasks like training, automation, infrastructure as code, Cloud Native applications and CI/CD. He holds a Ph.D. in Computing Science from Newcastle University, UK, and has previous experience in teaching, research, and software development.
Watch the on-demand webinar