Let's stop talking about requirements management and focus on requirements that create value. Continuous Value Creation.
How often have you wondered why software development projects miss deadlines, blow up budgets and the end result does not meet expectations? This webinar addresses a few of the root causes and presents a methodology that helps you to create more value with less struggle.
In this online training, we show how DevOps connects to service development and how the shortening of cycle times and continuous validation help you to reduce waste. We also show how business, tech & design should contribute to each other's work to create less waste and make everybody happier.
The webinar is mainly targeted for Product owners, IT team leads, and managers & senior designers.
Welcome!
Webinar agenda
The critical phases of service development
Why it is important to have multiple feedback loops and how to achieve it
How business, tech & design collaborate more effectively and why cross-functional teams create value with less pain
How to validate continuously and minimize "garbage in – garbage out" in your development pipeline
Requirements that create value
Tools and methodologies to get from needs all the way to validated requirements with acceptance tests ready for test automation
How to involve stakeholders and facilitate value creating requirements?
Speakers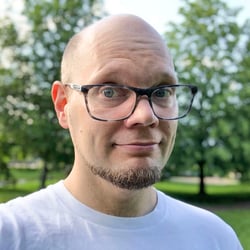 Juho Juutilainen
Lead Designer, Eficode
Juho's calling as a designer is the facilitation of the big picture and the utilization of the key stakeholders for reaching better design decisions. After numerous branding and commercialization projects he got hooked in interaction design which worked as a gateway to service design and business design. He is passionate about continuous improvement, better ways of working and connecting business, technology & design viewpoints.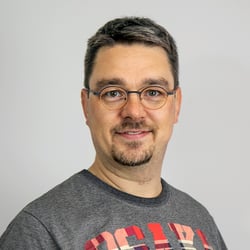 Tero Pänttönen
DevOps Lead, Eficode
Tero Pänttönen has a long history in the financial industry and is now leveraging his experience with Eficode on generating business benefits and customer value with cross-functional teams. Cultural issues, delivering services in a sustainable way, and developing working methods are all close to heart.