Come and learn about Jira Service Desk automation and best practices!
Your Jira Service Desk can do more than you think! Utilizing all of the tools available in the best possible way can elevate your organization's customer service to the next level. From requests, workflows, reporting, and all the way to automation, Jira Service Desk can do better and we will show you how.
Whether you are getting started with Jira Service Desk or want to improve your performance beyond the current status quo, this webinar will be for you.
What will you learn in this webinar?
Best practices for each of the Jira Service Desk components
How to automate your Jira Service Desk into a success!
How to report and best utilize reporting tools to give value to the entire organization.
Speakers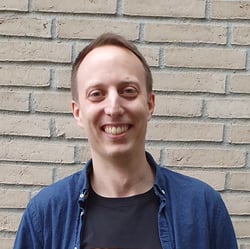 Thomas Hargreaves
Consultant at Eficode Praqma
Thomas is one of our consultants working in Aarhus. Before joining Eficode Praqma, Thomas was working as a Jira specialist at MiR. Besides running his own D&D campaign and also playing as part of one, he likes playing all sorts of games. Creating a family of his own is one of his dreams.