This September, you can expect notable improvements to Eficode ROOT DevOps platform. All the changes will make the platform even better and will enhance its user experience. Join us for a webinar where we'll walk you through the upcoming changes. You'll also have plenty of time to ask questions to our experts.
In this webinar, you will learn about:
New JFrog Artifactory Seven (version 7.6.1), which is completely redesigned from its previous version
ISO 27001 certification for Eficode ROOT services
Upgrades to Atlassian tools such as Confluence, Bitbucket, Confluence, Fisheye/Crucible and Jira
Learn more about the upcoming changes in this Eficode ROOT release note on Q3 upgrades.
Speakers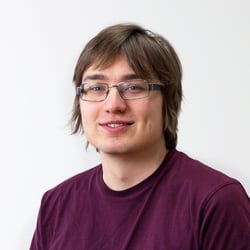 Kalle Sirkesalo
Eficode ROOT Platform Director
Kalle Sirkesalo is the Platform Director at Eficode. With his strong track record in IT and DevOps, he has helped many small and large companies to build, automate, and scale their DevOps environments. Kalle describes himself as a fast learner workaholic driven by self-improvement.