The one tool to rule them all
No matter your experience with DevOps tooling and ways forward we help you replatform and push your capabilities further. Get your GitLab, Kubernetes and Cloud solution support from a single place. We usually work in multi-cloud environments, so when we move you to GitLab, you have wide options for future development with both Kubernetes and serverless.
Focus on your software, not the tooling
Don't trade valuable development time for administration and maintenance of GitLab and your DevOps tooling. Let us handle it as a managed service. Managing access, data location, keeping data up to date, monitoring, performance, support… Our experts can handle it all. Don't distract your in-house team from their important core work where they add the most value. Push your tooling to the next level with Eficode's GitlLab services.
Enjoy GitLab as a managed service
Let your in-house team focus on what they are best at. Through Eficode ROOT - our unique GitLab managed services - our team of experts handle hosting, service management, compliance, licensing and end-user support, everything you need to meet your integration, security and compliance requirements while always staying up to date.

You will have scalability and predictability of the cloud, running on Azure or GitLab cloud, but managed by Eficode as a holistic service.
Explore Eficode ROOT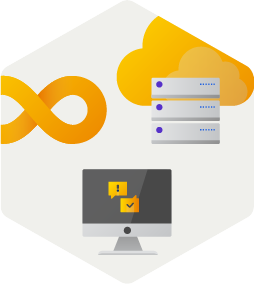 Get training and really understand GitLab
Maybe you are new to GitLab. Or perhaps moved to the tool from a more centralized system, and find it a bit complex.
Get training and really learn and understand it. By removing complexity and uncertainty, you will empower yourself and your organization, and make sure you get the absolute maximum out of GitLab. You will bring your software development processes to a whole new level.
Explore training options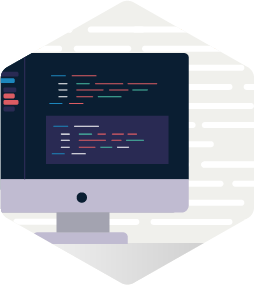 Quickly test GitLab with your own projects
Before switching to it, you may want to test it on real projects. With our Proof of Concept (PoC) you can start small and validate the tool before cranking up your deployment across your company. If compliance and security concerns keep you from going to the public cloud, you can find in the shortest time possible how GitLab can help you.
Explore Gitlab Proof of concept