Product Owner is the most important role in Agile. A good one prioritizes work effectively, ensuring the team works on the right things, with the right specifications. This protects the team's time and energy, making them less stressed and delivering higher quality work.
In this modular, tailored training program, your Product Owners will get the tools they need to be successful in their important work.
Key reasons to give your Product Owners this training:
The POs will prioritize better, keeping work focused on the right features and specifications, at the right time
Your management will more clearly see what is being done, and when
The POs will more efficiently manage stakeholders and communication
Your teams will have a better team spirit and be more self-organized
The POs will have a consistent - and consistently high - competence level throughout your organization
Prerequisites and format
This training program is designed for Product Owners with a few years of experience. It is divided into half-day modules. Each module is focused on a specific area of product ownership. You choose the modules that best meet your environment and needs. We can also customize the modules and exercises.
We typically schedule the modules 1-3 weeks apart. This allows participants to put the skills into practice immediately, before returning to learn more.
Elevate your Product Owners and they will improve everything around your product
Contact us and we'll find the perfect training plan for your Product Owners.
Investing in training does wonders for your products
Prioritize better
Ensure your products have the right features, right specifications and the right release scope, following the set timelines.
Give management full visibility
Make sure management has enough insight into the development status, problems, and plans.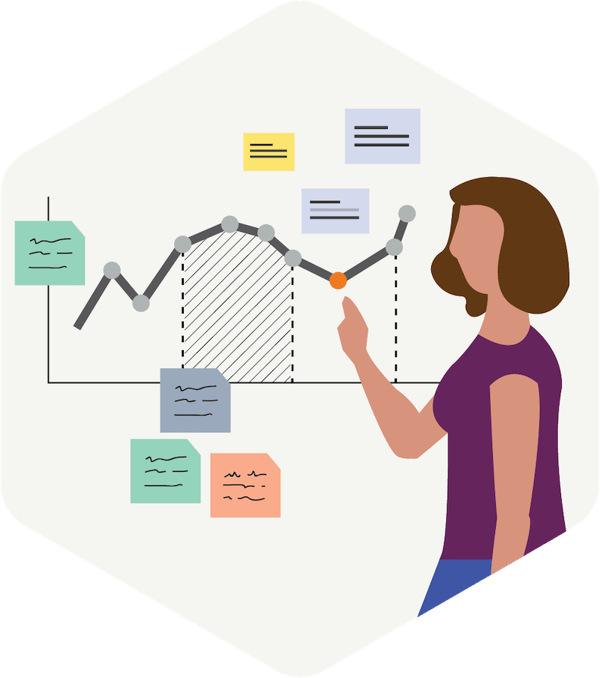 Boost the quality of work through less team stress
Working at a lower stress level, your product teams deliver better quality and can manage the level of technical debt.
Align all Product Owners' skills around the organization
Build a community for your Product Owners, where they share practices and experiences. When everyone works with the same toolset, there will be less conflict and confusion within the organization.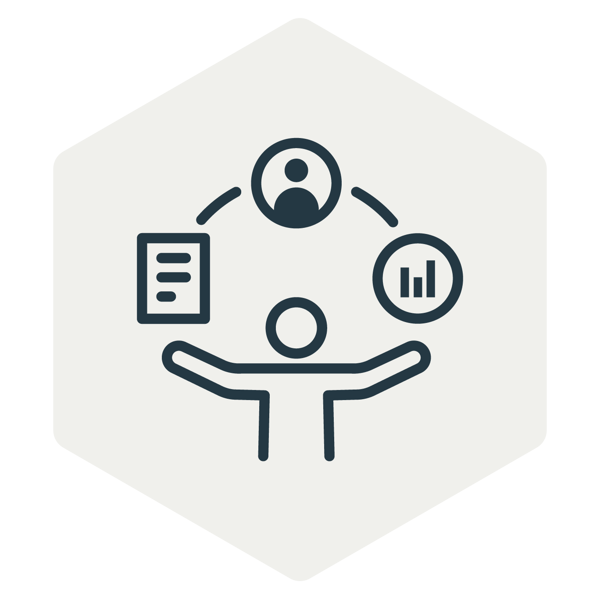 Modules your unique training will be based on
Product ownership is one of the most important roles in product development. In this module, you learn how to become an even better PO for the team and the organization.
Topics included:
Why Product Ownership is important
Product Ownership in Kanban vs. Scrum
Typical routines for Product Owners
The most common anti-patterns of Product Owners
One key aspect of PO work is to understand customer and market needs and prioritize the backlog accordingly. In this module, you learn how to prioritize right.
Topics included:
How to get access to users
Turning data into insights
The basics of prioritization
How to prioritize in large organizations, using epics
The backlog is the Product Owner's most important tool. So managing the backlog well is key to team and product success. This module teaches you how to do just that.
Topics included:
Characteristics of a healthy backlog
Managing the size of the backlog
How to organize for efficient backlog management
How to manage bugs
Items in product backlogs are often described in the form of user stories. In this module you learn how to create better epics and user stories.
Topics included:
What epics are, and how to use them
Definition of Ready (DoR)
Using story maps to organize
Writing and splitting user stories
When doing Agile well, you want to improve the way the work is refined before starting it. Learn how, through refinement and planning, your team can implement more accurately and also reduce sprint overflow.
Topics included:
Why backlog refinement is so important
Practical tips for a successful refinement session
Anti-patterns of refinement
Understanding and using velocity
During sprint-end ceremonies, your team focuses on results, feedback, planning, and learning. This is the official point where stakeholders can influence the team's backlog. Improving these ceremonies helps the team learn and create value faster.
Topics included:
Why you need the different types of Agile ceremonies
Running a demo and getting feedback
Why retrospectives are essential
Toolbox: The 40 best retrospective methods
A successful Product Owner has great relationships with stakeholders and other teams. In this module, you learn to cooperate better with stakeholders. It can also cover working with subcontracted teams, where the Product Owner and the developers are from different organizations.
Topics included:
Finding the optimum release frequency
Large-program scope management
Common release scope-management anti-patterns
Overcoming challenges while working with other teams
The Product Owner is not an outside member, but an integral part of the Agile product team, maximizing the value that the team achieves. In this module you learn to collaborate better with the team.
Topics included:
Working with the team and using your different roles
Finding a balance when you have multiple roles (PO, tester, Scrum Master, Project Manager)
Why you should be available for the team
The importance of encouragement and celebration
The Product Owner cannot work alone. You need to communicate continuously with customers, product management, and other stakeholders. Refinement and prioritization are guided by common shared goals and vision.
In this module, learn how to work effectively with Product Leaders and use the vision best.
Building, maintaining, and communicating the product vision
Roadmapping and backlogs
Product strategy
Product Management: collaboration and the fundamentals