Join into an inner circle of The Future of Product webinar series!
Creating a successful business with digital products or software is essential for every company's success. Competition is becoming more and more fierce. Creating a competitive advantage with ways of working needs unique insights into the product creation process.
The Future of Product will bring fresh ideas and well-thought reference models to build up solutions to suit every organization's unique needs.
Join to get out-of-the-box thinking and practical ideas for building the winning product organization of the future.
By registering on the future of product live and on-demand webinar series, you will receive a link to all live sessions and on-demand recordings.
---
Product Marketing is one of the main tasks of strategic Product Management. An essential part of Product Marketing is to help the sales to perform. Without good knowledge about the sales process, it's not easy to support the sales with the right kind of support material etc. In this webinar, we concentrate on B-to-B sales.
In this webinar, we discuss optimizing your backlog. Why is backlog needed? What is the optimal size for the backlog, and how do you keep your backlog size at an optimal level?
In this webinar we will go through how to manage new product features and their development with Atlassian tool stack.
Business needs are higher-level goals or objectives. They need to be broken down to smaller features which can be implemented by product development. These features are the higher-level product backlog. Teams refine the Features to smaller work items, which form the basis for implementation.
We will demonstrate how to:
Break down business objectives to features in Jira
How features are broken down to stories
Manage these different levels of backlogs
Decisions in portfolio management are among the organization's most important decisions. In portfolios, we make decisions about future competitiveness, short-term effectiveness, and maximization of the value creation from an organization's property: products, services, data, and other IPRs.
Portfolio management does not function in the same way in every case or for every person. An organization must clearly define the management of different portfolios. The whole organization will then know who shall decide what, where and when decisions are made, and the frequency of decision-making.
The Three-portfolio model presented in this webinar divides portfolio management into Opportunity, Development, and Offering portfolios. Each portfolio has its own goals and procedures.
Too often, organizations see quality as something created during testing and quality assurance at a late stage in the development process.
In reality, the quality of a product is measured by how the user and buyer perceive it. It is essential to understand how to ensure quality is built in and what are the primary means of creating it.
In this webinar, we look at the big picture of the quality creation model and how to implement it into practice.
In this webinar, we will look at how to manage the business opportunities of a company with Confluence. Business opportunities are high-level requirements or initiatives, which provide value for the customer and the company itself. Typically they are realized by developing new features for products or services.
We will demonstrate how to:
Create a business need in confluence
View, manage and collaborate the opportunities
Create a page template for your own purposes
How business opportunities can be broken down to development items in Jira
Product manager creates value to many of the internal stakeholders like developers, sales & marketing, customer support and delivery. In this webinar we clarify what is the value for each group of stakeholders and how it helps to break the organizational silos.
Agile has been promising competitiveness, time to market, and customer focus for tens of years. Agile in larger organizations haven't lived up to the promises.
Agile at scale seems to fail in almost every organization. Teams can be Agile and even deliver fast and with good value to the things under their control. But when there are many teams or even business units, agile does not work.
Why Agile at scale fail? What could be done to succeed in agile at scale? Join our webinar to hear ideas to improve.
In this webinar we will go through how to manage the whole product development with Atlassian tool stack.
Which are the most common challenges in a Product Development organisation?
In this webinar we discuss about:
Common challenges with Atlassian tools and RnD organizations in general
Walk through the Atlassian tool stack with good practises
Give practical tips for getting the full value out of Jira and Confluence in product organizations
In this webinar we discuss the importance of customer segmentation. How does it help to get our product development priorities right and how it helps in selling our products.
Customer segmentation sounds trivial, but is it?
You don't understand how you create value. Here are three examples of understanding and optimizing the value creation in your organization.
Tactics for identifying and continuously improving your capabilities for effective value capture.
Launching a product successfully is a critical activity from the business perspective. A traditional launch process includes a long list of activities, which require a lot of time and resources. In this webinar we present how to use a leaner method to launch successfully using the buyer's journey as a framework.
What is productivity in product development. What are the aspects of efficiency, that will creat winning product organizations?
Simple formula of product development efficiency will work as a good improvement tool to create more successful organization.
Speakers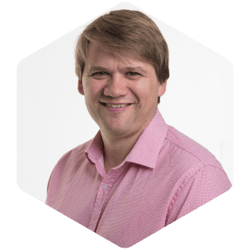 Henri Hämäläinen
The lead coach with experience in helping tens of organizations to become successful, including one unicorn. Favorite topics are product organization design, leading the change, and Agility throughout the organization.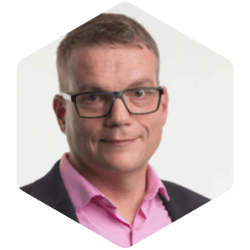 Antti Suvanto
Antti Suvanto is an experienced product management professional, eager to share his expertise in areas such as product strategy, innovation, product creation, lifecycle management, and managing portfolios. He likes to talk about these areas from different perspectives.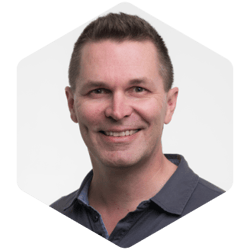 Arto Kiiskinen
Arto Kiiskinen is a Leading Product Owner Coach with 20 years of experience in leading R&D activities both in large and small organizations, in many different roles. He loves to talk about product ownership and agile in the team level. He is the author of the book OWN IT - 8 Simple Secrets to Product Owner Success.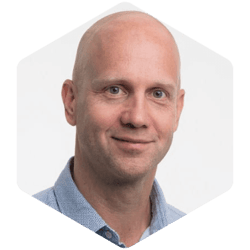 Harri Pendolin
Harri Pendolin is an experienced product coach. He founded Finland's first product management consulting firm and helped many companies build product management competencies and operations. Harri loves to talk about strategy, development, and product management.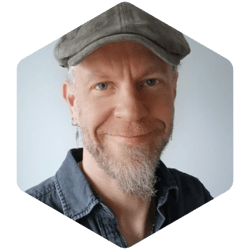 Marc Dillon
Marc Dillon is a Lead Consultant at Eficode. He loves creating the right product for a market with wonderful people. He believes that if we first "build" people and connect them to the customer, the right product fit emerges.