The August release of GitLab 16.2.0 focuses on user experience, new UI, new ways to visualize Kubernetes content, keyboard shortcuts, better access tokens, and more control over what you call your GitLab pages' main folder.
Let's first step into the new UI changes:
Customize your experience with an all-new sidebar
In response to the feedback given by the community, GitLab has given us a brand new user experience. As you can see, everything has been shifted to the left, with the search bar now being replaced with a clickable icon.

Group view with new UI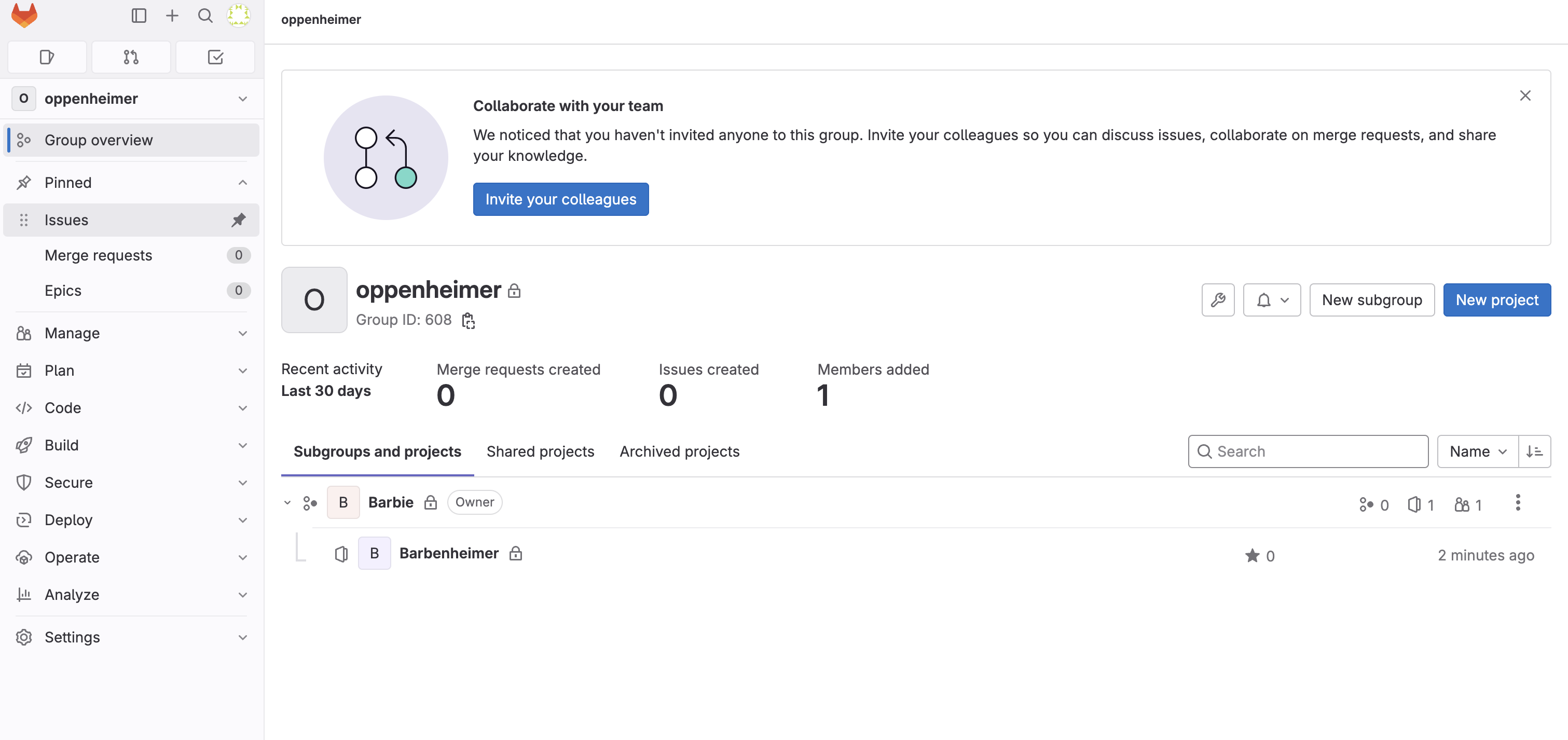 At the project level, this new update to GitLab enables us to pin our favorite topics to the sidebar for easier access
Before pinning the pipelines, you can see we have issues and merge requests pinned by default.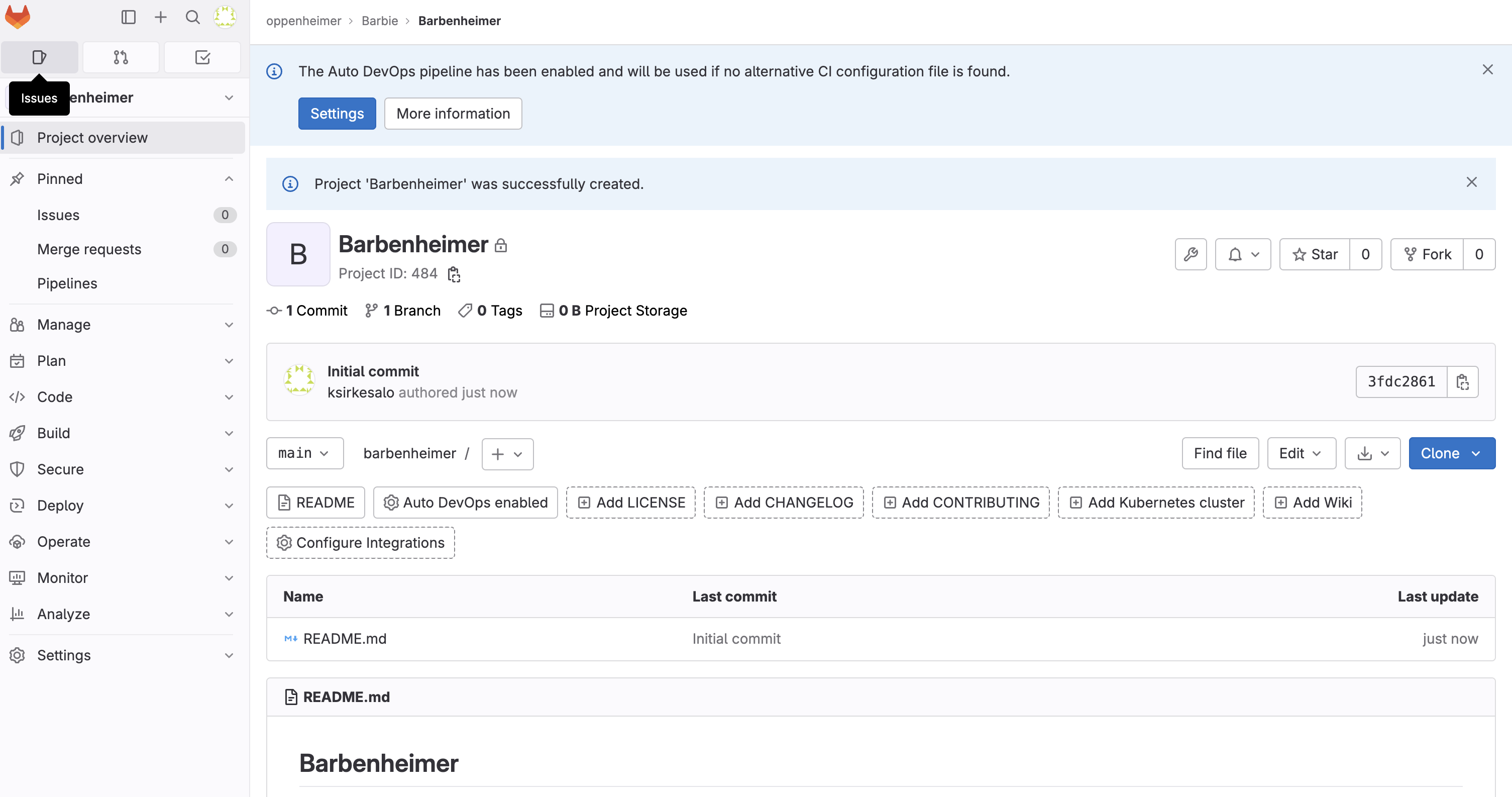 Here is the same sidebar view with pipelines pinned for easier access. Now, you won't have to search for that one menu you use under a multitude of menus.
The last change included in this update is the icon on the top-left that allows you to hide the sidebar. If you can't find your sidebar, the icon to show it will always be in the top-left corner.

With all these changes to the UI, it can be scary for some users to navigate the new layout. For any users struggling with this update, GitLab has enabled a feature to disable the per-user level if you're still getting used to the new UI.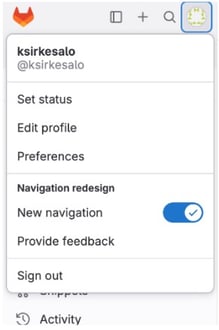 A brand-new rich text editor
We also got a brand new editor for the rich text editor, which now provides you with the means of writing better issue descriptions and merging comments, fostering better communication through checkboxes and lists without the need for users to understand markdown.
Don't worry; the markdown editor hasn't been removed. The new rich text editor enables GitLab to be used by everyone within the organization.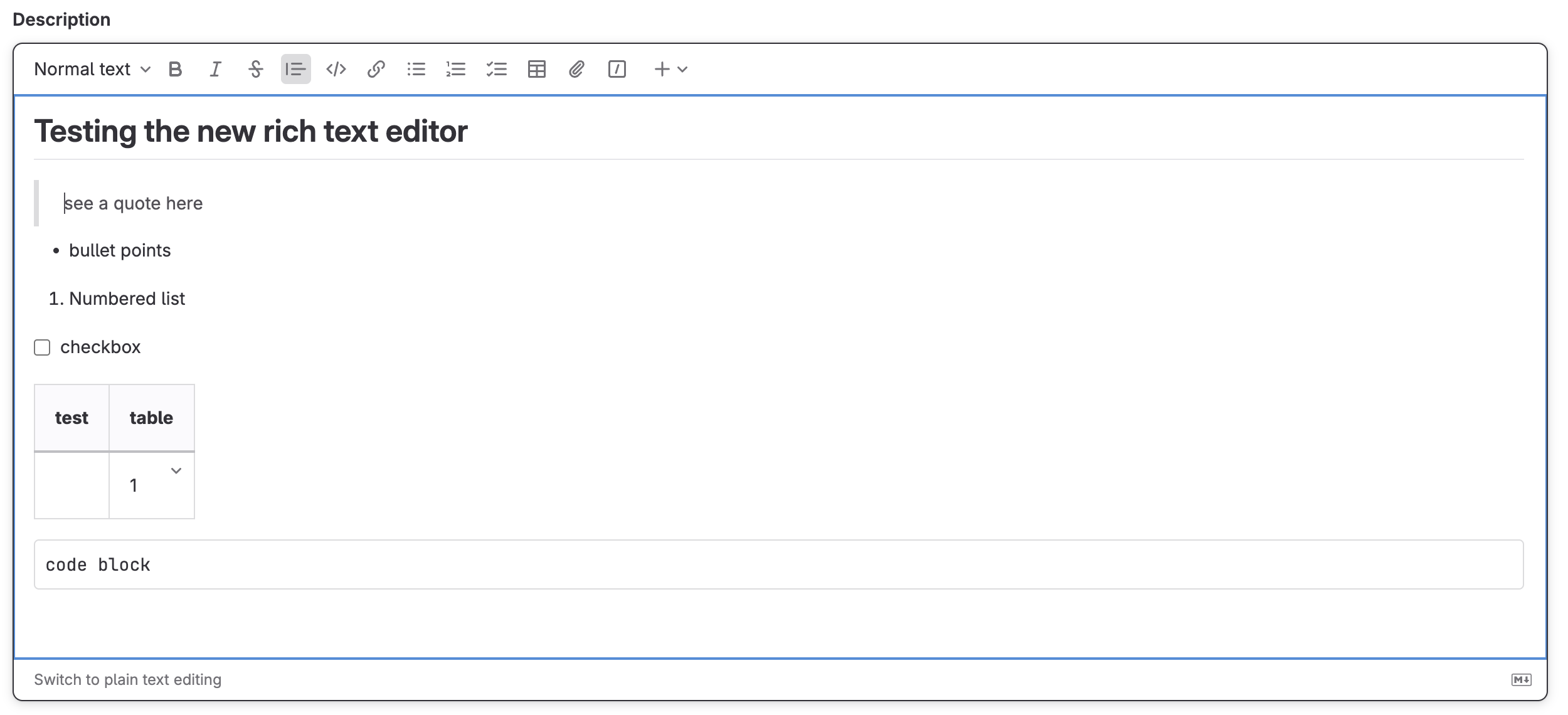 More done with fewer clicks
The latest version of GitLab allows you to open the search window and use new quick key features to simplify the most common tasks you do in GitLab, enabling you to avoid clicking around the GitLab UI and focus on the work at hand.
Currently, the following features are available for you to use:
> - Create a new object or find a menu item
@ - Search for a user
: - Search for a project
/ - Search for project files in the default repository branch
All of these changes are just the tip of the iceberg. For a more comprehensive overview of all the changes GitLab 16.1 brings, check out the GitLab 16.1 release announcement.
Published: August 2, 2023