Having the right data and insights about DevOps performance will lead you to better decision-making giving you a competitive advantage. In this webinar, you will learn successful practices for measuring and visualizing DevOps performance and the pitfalls to avoid. We will also show how you can enable strong headstarts on measuring using our Eficode ROOT Insights analytics solution.
In this webinar, you will learn:
Why measurement matters in your DevOps initiatives
What are the best practices and pitfalls when measuring
Live demo: how Eficode ROOT insights will help you measure your DevOps performance
Speakers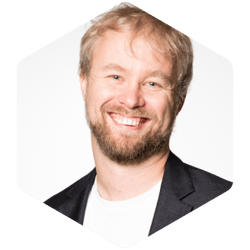 Johan Abildskov
DevOps Transformation Lead, Eficode
Johan Abildskov works as a DevOps Transformation Lead at Eficode in Denmark. He spends his time consulting on DevOps tooling and culture. He is a geek and a teacher at heart. He was on the All Things Git podcast with Ed Thomson, talking about teaching Git. His first book was recently published: Practical Git - Confident Git Through Practice Active in meetup groups and the DevOpsDays community, Johan also gave talks at many conferences like DevOpsDays and Git Merge. He hosts the DevOps Dojo podcast.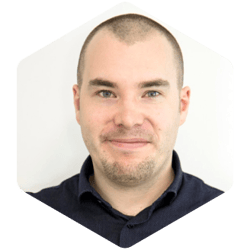 Mika Aho
Head of R&D, Eficode
Mika Aho has been a computer and technology enthusiast from a very young age. He started with software development, moved on into tools & processes, consulting, and DevOps. He has a keen interest in software quality, metrics, and automation. Currently, he is overseeing the research and development at Eficode and envisioning what the automation of tomorrow might look like.