Learn how CI/CD in combination with a multi-cloud strategy empowers you to run applications everywhere and on any platform while saving costs.
In this webinar, you will learn:
What are the advantages of Multi-Cloud?
What challenges do teams typically need to tackle?
What is GitLab and how can they help?
The webinar is mainly targeted to Infra Engineering Directors, Release and Change Management Directors, DevOps Engineers, Sys Admins, Platform Engineers & Application Operations.
Agenda
In this day and age applications need to be able to run everywhere and on any given platform, whilst being readily available, on demand of the user. At the same time, we need to find a way to reduce costs. So how can we do this? Join us to see how CI/CD, in combination with a multi-cloud strategy can help you to achieve this. All from 1 single application.
ComplianceDB is an early-stage startup providing DevOps compliance automation for regulated financial institutions. In their quest to meet market demands and increase the onboarding speed, they decided to launch the cloud-based SaaS offering of their technology. By taking advantage of Gitlab's AutoDevOps offering, they were able to move from on-premise to Kubernetes and Google Kubernetes Engine in a matter of days. Being able to quickly, safely, and transparently deliver changes to production has been a key factor in their successful launch. This talk will show how Gitlab AutoDevOps helps take the manual setup out of building a path to production. It will also cover how to extend and customize AutoDevOps to meet customer needs and advanced use cases.
Speakers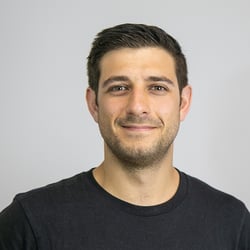 Robbie Dyer
DevOps Consultant, Eficode
Robbie Dyer is currently based in Copenhagen, having left his native UK in 2019, and works for Eficode as a DevOps Consultant providing help and guidance to clients in the Nordic Region.
Robbie graduated from The University of London with a computer science BSc. With his passion for learning the latest and greatest tools, his career has involved wearing a number of hats; he's worked as a full-stack developer, SysAdmin, SRE, WebOps and DevOps engineer. Robbie has worked across a number of high profile private and public sector projects including a multi-award-winning project to create an online passport application system for the UK Home Office.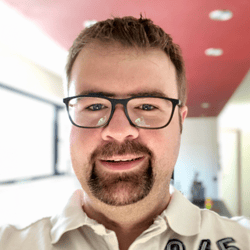 Kristof Goossens
Solutions Architect, GitLab
Kristof is solution-driven. From his background in Software Testing and Quality Assurance, he knows that there are no problems, only challenges, and 'unexplained features'. For that same reason, he loves working with the community members to address these challenges. Outside of work, you'll find me entertaining my kids, volunteering as a CoderDojo Coach, which gives me an excuse to play with Arduinos, Raspberry Pi's, and other fun stuff to keep my inner child satisfied.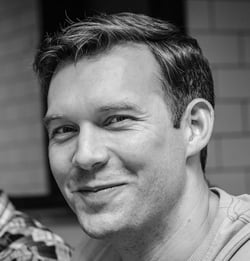 Mike Long
Co-founder & CEO, ComplianceDB
Mike Long is Co-founder and CEO at ComplianceDB, a startup developing the world's first DevOps Compliance Automation platform. Previously Mike was Chief Technology Officer at Praqma, Scandinavia's leading DevOps Consultancy.
Fill this form to watch the webinar