Empower your team with new skills in Atlassian
No tool will solve your needs on its own.

Enroll your teams in Atlassian training today to make sure your staff really utilizes the applications to their full potential.

We can help your team to get the right skills and competence to establish best practices and habits that work.

Ensure the full potential of your Atlassian tools
Gather your new employees and help them get up to speed in no time. Get the common concepts and habits in place to advance cooperation and boost motivation. Make Atlassian training part of your onboarding process.
The course itself was a success from my perspective because it helped in reaching my goals: to get the specific knowledge needed to become a Jira Administrator for the internal environment in Nordea, and to understand the big picture and the implications of Jira architectural choices when designing a solution or project in Jira.
Paul Mihai Stolniceanu
Global Analysis & Planning at Nordea
Read case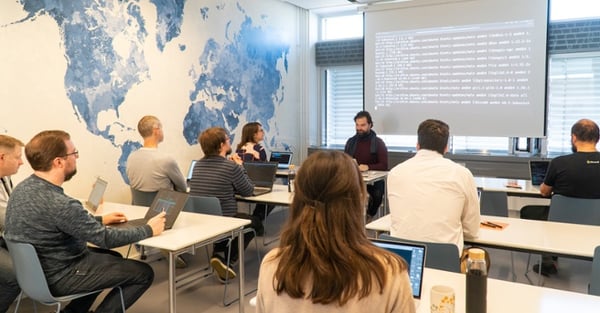 Training programs
Contact us to discuss your needs and assemble your training package!
We listen to your needs, we combine theory with labs and we do demos and check the use cases that you might be struggling with.

Here are examples of our most popular training programs: