Eficode uses innovation and creativity to find that perfect company sound
Helsinki, Finland, December 9th, 2021 - Eficode, a company known for consulting, training and helping organizations create software better, was on a mission to find the right sounds to describe who they really are. People that work in software development may know Eficode's logo and name, but Eficode wanted to engage at a deeper level, through something called "audio branding".
Why does a company need a sound?
An audio brand (or sound brand or sonic brand) is simply the audio counterpart of a visual identity for a company - logos, colours, fonts and such. It can be different types of audible elements that represent the identity and value of the brand, and distinguishes it from others. People will recognize Eficode more easily in a world that becomes ever noisier. Just think what your own social media feed, or YouTube looks and sounds like.
Eficode realized they needed a theme song and a jingle, and composers that could create these. Thankfully though technology, you can now find aspiring and established talent everywhere. So they launched a competition. And what a success it was.
The world's first (as far as we know) audio branding competition by a commercial business
Eficode published an open worldwide competition, and promoted it through social media as well as through institutions of musical education. A fun, promotional video gathered well over half a million views, and close to 50 competitors submitted their works. A selection was made by a jury of music professionals and professional amateurs from Eficode, with a consultative voting from all Eficode employees.
And the winner is…
… the hugely talented Sanjin Vošanović from Bosnia and Herzegovina, who won the first prize for both the theme song and the jingle, tells us that "although learning to play an instrument or crafting a song are rather solitary activities, sharing skills and ideas with others are the ingredients that might bring your work to shine".
The special award was also given to Sammy Abecassis (Supersuit) and rapper Ding Zheng (Sales Rapper).
"We could have simply hired a "professional" composer, and gotten a great result. But here we're casting a much wider net, add even more creativity, authenticity and diversity to the process, and that worked like magic. And we created happiness and togetherness too.", says Dila Wollsten, the Video Producer and the project manager for the competition at Eficode.
You can listen to the winning theme song, the song that earned the special award, and the new jingle at eficode.com/audiobrand.
Media contacts
Lauri Palokangas, Chief Marketing Officer at Eficode, lauri.palokangas@eficode.com, +358 50 486 4918
About Sanjin Vošanović, the winner of the competition
Born 1977 in Doboj, Bosnia and Herzegovina, Sanjin has played guitar since age ten. Self-taught in the beginning, he has later gained musical knowledge and skills, while collaborating with various musicians.
In recent years, Sanjin has learned to master the basics of double-bass playing. After being introduced to Digital Audio Workstation (DAW), computer music production and its possibilities, Sanjin has eagerly experimented and composed, combining live instruments and electronics.
Currently residing in Brčko, Sanjin works with kids and teenagers for the local youth organisation "Svitac" (Firefly) as a music coordinator. He plays guitar, samba percussion and runs music improvisation workshops. He also helps out with home assignments for those in need, as well as mentoring international volunteers in different kinds of projects in Brčko.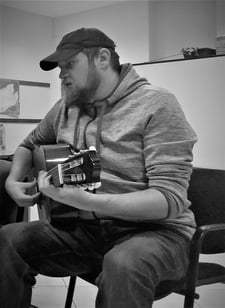 About Sammy Abecassis (Supersuit) and rapper Ding Zheng (Sales Rapper), who were recognized with the Special Award
Sammy Abecassis and Ding Zheng met online during the height of the pandemic and bonded over a shared love of music. Today they regularly collaborate to create custom tracks for businesses and artists. Sammy's genre versatility and academic credentials combined with Ding's experience in the enterprise software industry and creator marketing to craft compelling music that has high viral potential. The UK/US duo meet nearly daily to plan projects and nail each clients' vision. This attention to detail is what enables their projects to create the delight and buzz that fill their customers' pipelines.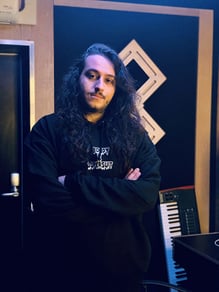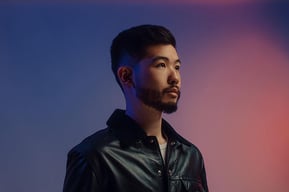 ​
About Eficode
Eficode is the leading DevOps company in Europe, driving the DevOps and Agile movement and building the future of software development across eight countries with over 480 professionals.
Eficode guides customers with DevOps and Agile skills and practices, and enables them to focus on their growth and customers with Eficode ROOT DevOps Platform: a managed service with over 40 preferred tools including Atlassian, Jenkins and Kubernetes; along with our Application Management and Atlassian services.