Today is marked by rapid technological advancements and companies are investing heavily to keep up with modern development practices. Organizations are accelerating software development, improving quality, and bringing value to their customers at speeds never seen before. AI is playing an increasingly pivotal role in the ways of working, enabling automation, utilizing predictive analytics, and enhancing decision-making.
During this event, we will dive into the success factors of implementing modern practices through two insightful keynote presentations and a thought-provoking panel discussion.
In this seminar you will learn:
Industry Landscape Overview:

Discover real-world company success models employed to adapt and thrive amidst the technological changes shaping today's revolutionary trends and business landscape.

AI Applications in Business:

Marko Klemetti will explain the applications of AI in real-world business scenarios, with its impact on operations, decision-making processes, and overall business strategies.

Mastering Change in IT:

Sakari Jorma will share the cutting-edge strategies and visionary insights essential for masterfully steering through and capitalizing on the dynamic transformations in the IT sector, setting the stage for unparalleled success and innovation.
Join us for an engaging morning of knowledge sharing, networking, and discussions that will provide valuable insights whether you're a seasoned professional, just beginning your journey, or only dreaming of transforming your organization.
LOCATION
Epicenter Helsinki,
Revelation Space
Mikonkatu 9
TYPE
In-person breakfast seminar
Speakers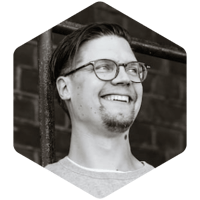 Marko Klemetti
CTO, Eficode
Marko Klemetti is the CTO of Eficode. During his journey, Eficode has helped more than a thousand organizations make a transformation with the means of Agile and DevOps. Marko still spends a significant amount of his time advising organizations on their path to becoming modern and software-driven.
Marko is still a passionate programmer, working mostly on emerging technologies that have the potential to become mainstream in the future. That helps him gain a very in-depth understanding of the trends and new possibilities. As part of his work at Eficode, Marko is also a founder and advisor in many tech startups.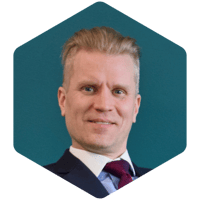 Sakari Jorma
CTO and CPO, Accountor Group
Sakari is responsible for the entire group's technology development of software products and software development tools and methods together with Accountor's business units, he works closely with the group's CIO function and the units' software development teams. He has solid experience in digitization, automation and technology development in several international and Finnish companies. "Digital Revolutionary new businesses are here to stay - Embrace the opportunity and Transform IT to support it!"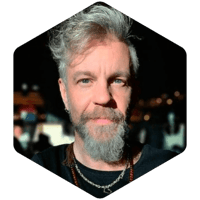 Marc Dillon
Lead Consultant, Eficode
Marc is passionate about building people and building products. He believes that a strong culture of psychological safety and experimentation breeds innovation and fuels development activities. A grey-bearded digital native, Marc blends philosophy, engineering, and experience in inspirational discussions about how we got here and where we need to go. Marc started in data entry and moved up to leading teams with a focus on product creation systems in embedded and real-time systems such as AI recycling robots and autonomous driving vehicles.